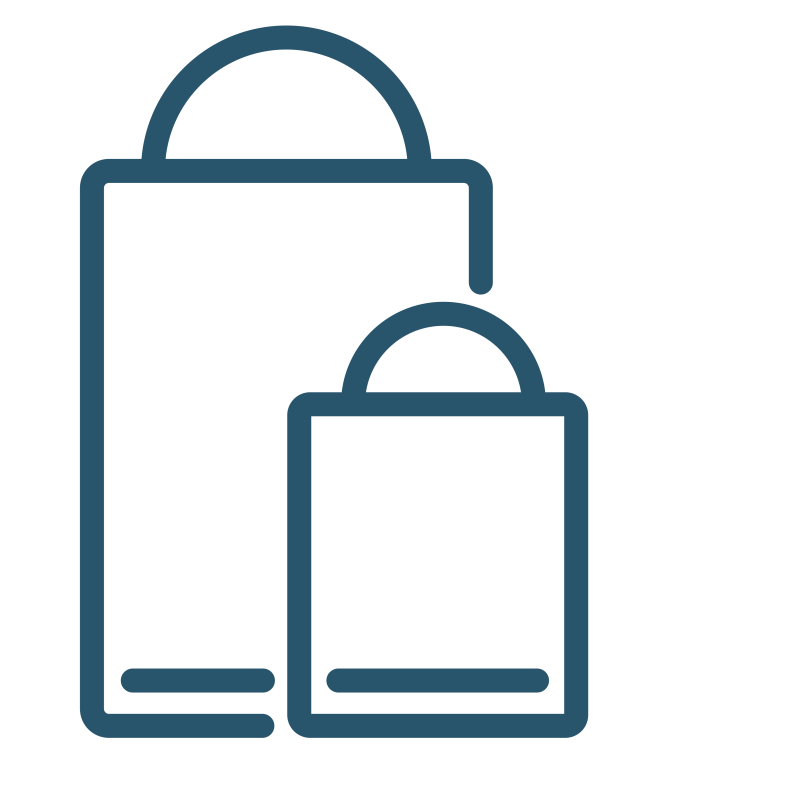 By Shandra Martinez, Michigan Retailer
Standard Operating Procedures (SOP) may sound dull, but they can be transformative for a business, especially a retailer. A document detailing practices can be key to easier onboarding of new employees, consistent customer experiences, and even increasing the value of a business in a sale.
Michelle McFarland, founder and owner of The Wedding Shoppe in Berkley, is glad she made the investment in an SOP.
"It's just been such a weight off my shoulders, knowing that our procedures are documented. Now that it's done, it's so easy to make small tweaks and updates when we have a slight procedural change or technology changes a little bit," McFarland said.
Creating an SOP was on her to-do list for years before she decided she needed help to make it happen.
"I just got to the point where I realized this is not something that I can do myself because no one on my team had the time or the inclination to do a project like that," she said.
Relying on a pro
Fortunately, McFarland found Sarah Donnelly, founder and CEO of the Detroit area-based Retail Reality.
The SOP they assembled spans several hundreds of pages in Google Docs. While McFarland's managers have spearheaded the project, most of the detailed work has been handled by Donnelly.
"She watches them do their work and talks to them about it, why it's important and how it's done. Then she takes all of her notes and writes out the formal SOP. She then meets with the same team member and runs through the SOP to make sure that it's correct. She's very thorough," McFarland said.
In the wedding business, which has so many variables, an SOP ensures there are standardized procedures so all employees understand how to respond in each situation.
"My staff has grown to 30 people now and I just can't rely on everyone to remember everything. There has to be a place they can go back to double-check," said McFarland. "There's no guesswork involved. If they have a shadow of a doubt that they might not be doing something correctly, they can go right to that document to check."
Donnelly's experience with SOP began during her days working in corporate retail. Documentation was everywhere, whether on hard copy or the company's internal website.
"It was used for your foundational information on how to operate everything from A to Z," Donnelly said. "Whenever there were updates, they were communicated in a really timely manner so everyone was given a consistent experience right across the brand."
Some points to think about when considering an SOP:
Scope of the project. This depends on how quickly you want it done and how much you are going to be involved.
Knowledge base for workers. SOPs can be extremely useful when onboarding new employees. It also helps with cross-training and gives you an insurance plan in case of sickness, maternity leave, or other staff transition. The employee may be gone, but everything their replacement needs to know is in the SOP.
Find the pain points. Comprehensive documentation helps owners discover any flaws in their procedures. Gaps and weak points become more obvious when procedures are put into writing.
It can be more than words. An SOP doesn't just have to be written words. Consider incorporating video, infographics, and photos. Think about how you want to communicate with your staff and how your staff receives the information. Some people are visual learners, while some need everything written down.
Can help businesses of any size. An SOP is helpful whether for a multi-store or single location operation. All enterprises will benefit from the clarity such a document provides.
DIY option. Yes, you can do an SOP yourself. Just be prepared to invest the time. Donnelly recommends setting benchmarks and deadlines and assigning people to run the project. Test out the documents by having someone who doesn't normally do a task go through the SOP guidance and see if they can do it. It's like a recipe. You want consistent results.
Ultimately, an SOP empowers your team by giving them the tools to do what needs to be done. They can feel the success that comes from that, building growth and momentum.
"You've created the tools and foundation for your team to thrive," Donnelly said. "Your customers get a consistent experience. And you can work on your business instead of in it." 
If you're interested in documenting Standard Operating Procedures for your business, contact Sarah Donnelly at  retailrealitycoach.com.