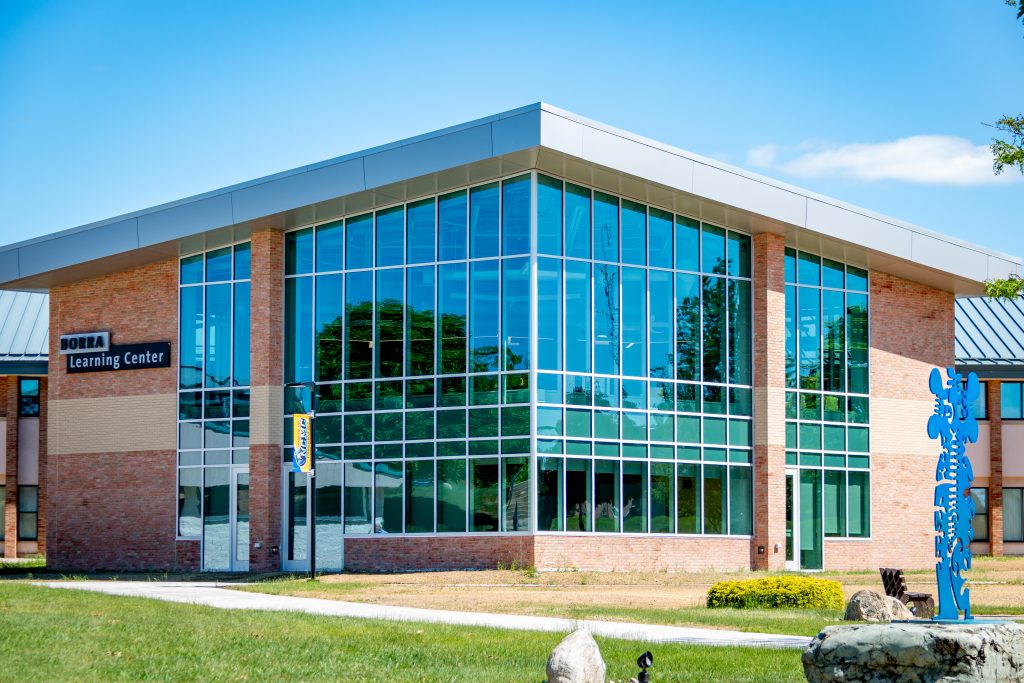 By: Shandra Martinez
As COVID-19 continues to upend the higher education landscape, North Central Michigan College in Petoskey is finding creative ways to serve students.
Online learning became universal during the pandemic as gatherings were restricted to prevent the spread of contagious and sometimes deadly illnesses. While students are returning to the classroom, the online component isn't going away.
"Students are used to that now and are actually expecting that, so we've had to ramp up our offerings of the online courses," said Troy Slater, North Central's director of business services.
Fortunately, the community college has been helped by an increase in federal aid through the Higher Education Emergency Relief Fund III (HEERF III) that the college is investing in its campus and programs. HEERF III is authorized by the American Rescue Plan, a pandemic-related financial relief package that became law in March 2021.
"We've used a lot of that money to upgrade technology so that we can offer remote classes and include hybrid remote classes," Slater said. "We bought a lot of technology equipment for our classrooms — such as cameras, speakers and things — so we can have hybrid remote classes, where some students are in the class and some are watching remotely. That's just been a big thing that we, along with a lot of other colleges, have had to do."
A portion of the $3.2 million allocation was also distributed to students in direct grants based on financial need, as required by law.
Student count expected to rise
Enrollment stayed steady during the pandemic, and the college is seeing an increase for the fall. Slater says that may reflect fears that the economy may be heading into a recession. Community college enrollments generally have an inverse relationship to how the economy is going. If it's a good economy, enrollments can be down. Over the past decade, enrollment has been declining as the economy recovered from the Great Recession, when enrollment was at a record high.
The current student population of 1,700 includes traditional students, dual-enrolled high school students, and re-entry students.
"Many of the students who started here, their intention is to transfer to a four-year institution. We work very hard to maintain good relationships with the four-year colleges and universities in the state," said Tom Zeidel, North Central's vice president of finance and facilities.
The college is known for its highly-rated nursing program, and the growing demand for nurses has helped draw students. The college has a robust hospitality program because Northern Michigan is a big tourism draw. It also offers business manufacturing technology certification.
"There are several programs in that area that hopefully are preparing students for the future," Slater said.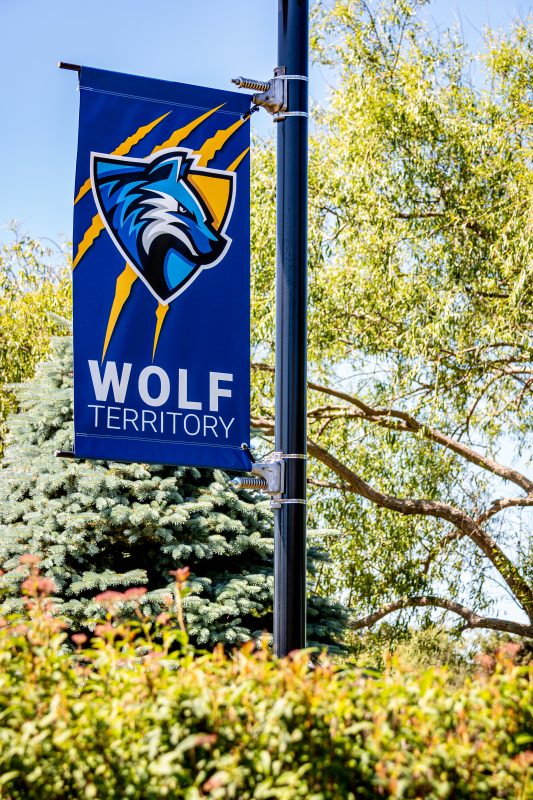 Recent additions to campus
North Central, which opened in 1963, has expanded in recent years. The Student and Community Resource Center opened last year. It houses the physical education and recreation facilities, an expanded college bookstore and the college's Learning Support Services, which include open computer labs, a tutoring center and study areas.
The latest addition to the campus is the Health Education and Science Center, a 23,300-square-foot building to house science labs, classrooms and office space for faculty and staff. The project included renovation of the previous science laboratory space, creating 7,150 square feet of instructional space for nursing labs and general-purpose classrooms.
"We did a major renovation to our main classroom and administration building," Zeidel said. "We added a new piece to the building but we were also able to renovate some of the classrooms and students' spaces with the goal of creating better student learning spaces. That's the new focus."
Unlike most community colleges, North Central has residential housing to accommodate up to 120 students. During summer, the residence hall becomes housing for seasonal workers employed in construction and hospitality jobs.
"We're certainly seeing the high demand for that in the last couple of years, to the point where we're very much considering ways we can expand our housing," Slater said.
Using MRA credit card services
Slater joined the college 11 years ago as his department was making the decision to join the Michigan Retailers Association.
"We did a search for credit card processors and MRA won the bid, and we've had absolutely no issues since then," he said. "They have very good customer service. They are very easy to get ahold of and have always helped us. They've kept us up to date on the latest credit card processing equipment and have just been a really good partner for us.
"We periodically will make sure we're getting the best deal and check with some competitors, but they aren't able to significantly beat the rates that Michigan Retailers offers, and so we're really happy to stay with them," Slater continued.
Students often prefer to pay online or in person by credit card, he said.
"Credit cards are really just a way of life," Slater said. "We've got credit card processing terminals at our gymnasium and our cafeteria, along with our cashiers' station, but a lot of students pay online now. I like to think we're keeping up with the times by the payment options we're offering, and certainly, the credit card processor is a big part of that."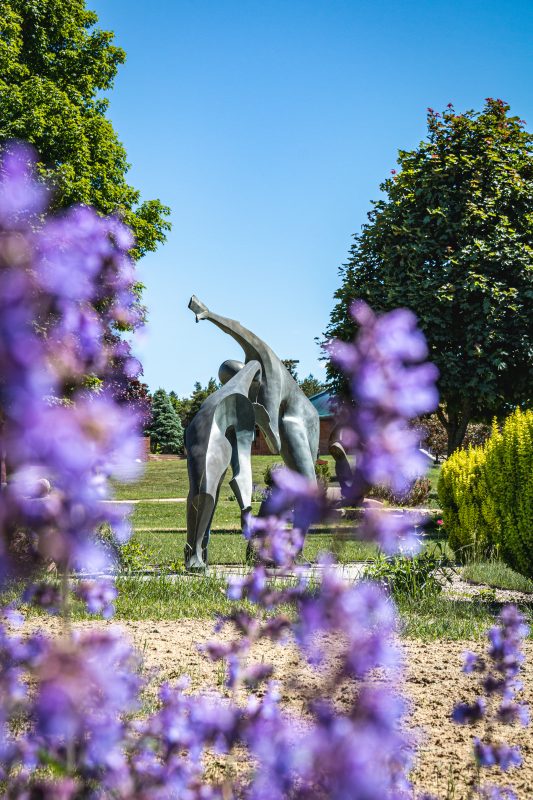 Athletics and art
Last year, North Central joined the Michigan Community College Athletic Association, the state sports association for two-year colleges. NCMC has six teams: men's and women's basketball, men's and women's cross country, volleyball and esports (which turns online gaming into a spectator sport). Along with the status, the college has a mascot: the timberwolf.
The school's colors are blue and green, reflecting the vibrant natural hues of the community that is one of Northern Michigan's most popular tourist destinations.
In the middle of the campus is a spectacular sculpture garden. Harris Gardens began with a gift of a sculpture from the late businessman and NCMC benefactor Jack Harris, whose initial donation was followed by many more and eventually grew into the sculpture garden. The college offers self-guided tours of 26 pieces of vibrant art, along with benches and pathways.
"We think it's a great campus," said Zeidel. "We're hoping since we are in a tourist area that people who come up here will visit our campus to see it."