Michigan Retailer
March 2000
Vol. 25, Issue 2
Take a look back at Foundation statistics from 2000.
Although the scholarship program has changed over the past two decades, one thing will remain the same, the Foundation's philosophy to honor our members, their employees, and their dedication to the retail industry.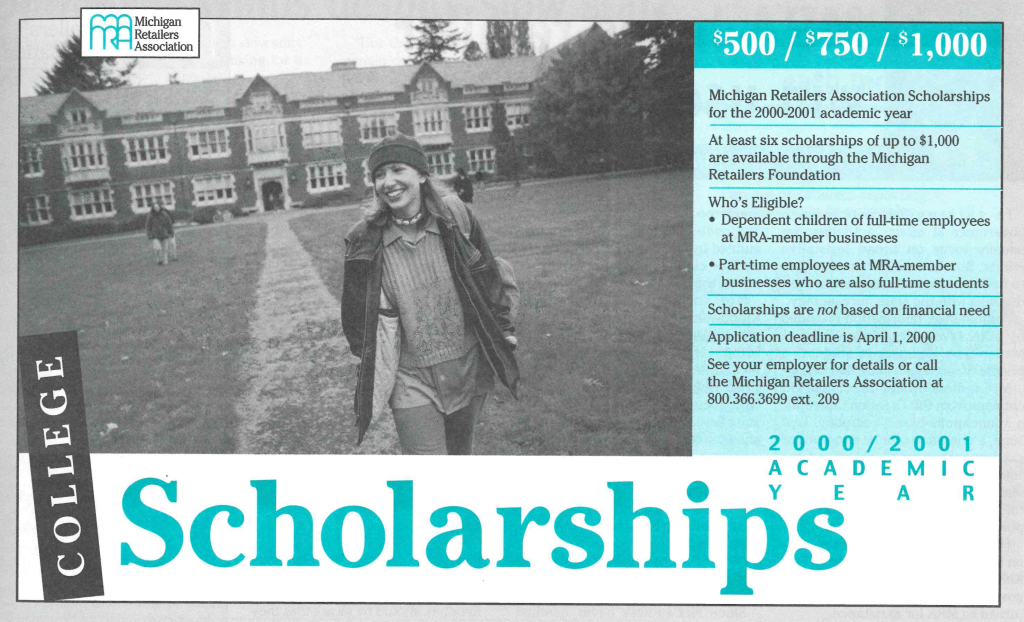 Note the Cowrie shell necklace – a 2000 signature look that is making its way back in popularity twenty years later.