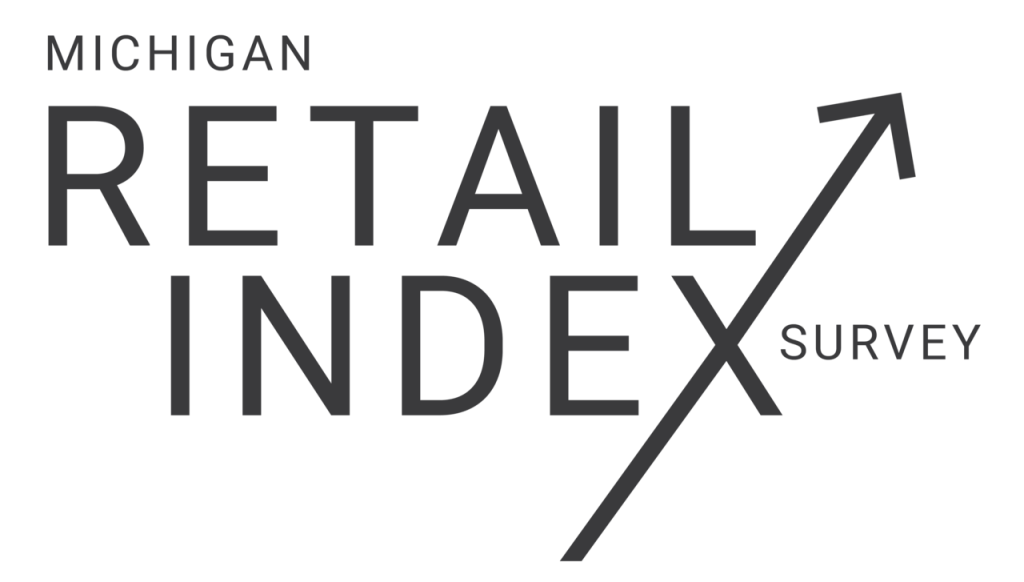 50 percent of Michigan retailers reported an increase in sales in Feb.
Michigan Retailers Association today reports that February 2023 sales rose over January, marking the second month in a row of positive retail activity.
The February Retail Index survey came in at 59.7, an increase over January's 53.8. Half (50%) of Michigan retailers reported a sales increase over January. Forty percent (40%) noted a decrease, and 10% reported no change.
The 100-point Index provides a snapshot of the state's overall retail industry. Index values above 50 generally indicate positive activity, the higher the number, the stronger the activity. The seasonally adjusted performance Index is conducted by Michigan Retailers Association (MRA) in cooperation with the Federal Reserve Bank of Chicago's Detroit branch.
"To have such a solid group – 50% – of retailers see an increase in a winter month, many of which are typically slower, is a positive sign for the retail industry in Michigan," said William J. Hallan, President and CEO of the Michigan Retailers Association.
"Retailers continue to face adversity daily as inflation affects consumers nationwide and the locks on pocketbooks hold tighter. We encourage shoppers to spend their money locally when they decide to unlock their wallets. The shopping dollars you keep in Michigan will continue to fuel our economy ten-fold."
Future Optimism Drops Slightly
Sixty-three percent (63%) of retailers predict their sales will continue to rise through May, and 27% said they expect their sales to decline. Ten percent (10%) anticipate no change. That results in a 56.4 Index rating, a dip from last month's prediction Index rating of 64.2.
"After the ground thaws and snow melts, we anticipate Michiganders will spend more time outdoors and stop into their local downtown retailers. Although the 3-month outlook rating decreased over January's, it's still in the threshold of positive retail activity for Michigan."
Record Easter Spending Ahead
According to the National Retail Federation, Easter spending is expected to reach $24 billion this year, up from $20.8 billion in 2022. Eighty-one percent of consumers plan to celebrate, and spend an average of $192.01 doing so. The current record was set in 2021, in which spending met $21.7 billion. 
Unemployment Rates
The national unemployment rate rose slightly to 3.6%, compared to 3.4% in January. Last year, the national unemployment rate was 3.8%. The unemployment rate for Michigan has yet to be reported for February. Last year, the unemployment rate was 4.2%.