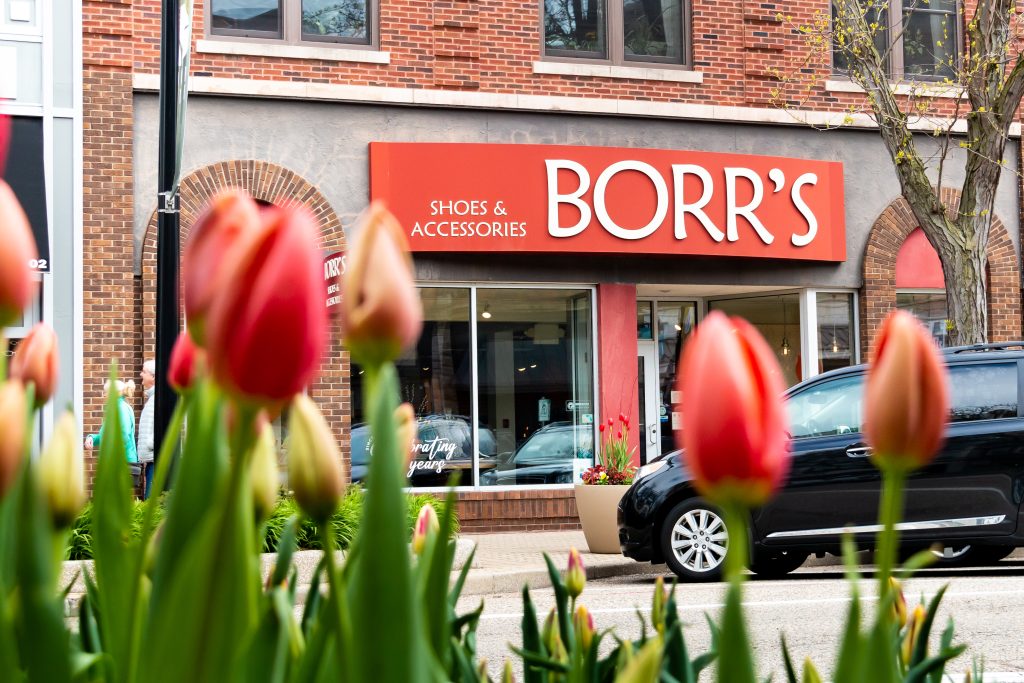 With locations in two popular beach towns, the retailer draws loyal locals and tourists alike
By: Shandra Martinez
Photos By: Josh Delany
In her youth, Cathy Tubbergen dreamed of owning a clothing shop. As the co-owner of the century-old Borr's Shoes & Accessories, she appreciates how life has delivered a variation on that dream.
Tubbergen started as a high school student in Borr's Grand Haven store in the late 1980s. Within a few years, she was chosen to manage the Holland store, then offered a partnership. 
"There have definitely been struggles throughout the years, and you just have to kind of go with the flow and change with the times," she said. "You're always looking for ways to survive, and not just to survive, but thrive."
Changing with the times
As Borr's celebrates its centennial, the retailer is doing well with its prime locations in popular beach towns in Ottawa County, Michigan's fastest-growing county.
Founded in downtown Holland in 1923 by James Borr, the shop has passed through six owners over the decades. Tubbergen has the distinction of being the retailer's first female owner. She shares ownership with Sharon Behm, who runs the downtown Grand Haven location, which opened In 1979. They have worked together for over 20 years and have been business partners for nine years. 
The women credit their success to "adaptation, perseverance and lots of prayer."
"The customer base is ever-changing," Tubbergen said. "So in order to not only keep our longtime loyal customers but gain new ones, we must be adaptable to the times." 
By doing so, they have built a loyal customer base while attracting new customers who appreciate the value of trying footwear on and the importance of buying local. 
Community favorites
The Holland and Grand Haven locations both have been nominated for their local "Best of the Best" lists, and Grand Haven has won the People's Choice Award for Best Shoe Store in the Tri-Cities and Muskegon area for 17 years in a row.
Customers also include those who come to visit the beach towns, especially during Holland's Tulip Time Festival in May and Grand Haven's Coast Guard Festival every summer.
Borr's carries a wide assortment of styles and sizes from leading brand names and an array of fashionable and functional accessories, including sunglasses, socks, scarves, jewelry, and handbags.
While the retailer's namesake family no longer owns the store, the business is still very much centered around family. 
"Our staff is not only co-workers but 'family,' and we boast that we have over 160 years of combined experience, from more than 40 years to just a few months of working together," Tubbergen said. "We share a common goal of turning each customer into a lifelong client."
They have also benefited from their longtime Michigan Retailers Association membership.
"Not only does the Michigan Retailers Association legislatively advocate on the behalf of independent retailers in Michigan, they support our business with the Buy Nearby campaign, which encourages local shopping. We receive valuable information on retail practices and trends in our state, and they provide other valuable benefits such as discounted rates on shipping and credit card processing," Tubbergen said.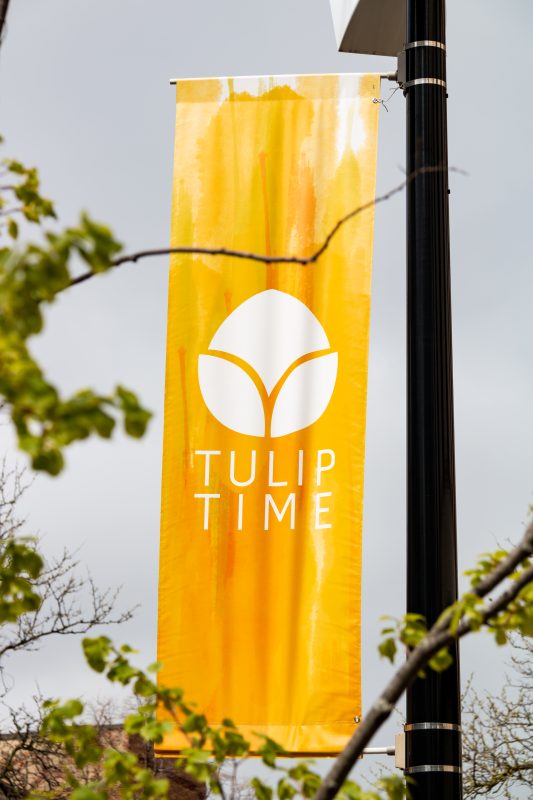 Downtown leaders
The downtown Holland store has been at its current location, 51 E. Eighth St., since 1979. There was a short-lived third store at the Westshore Mall in Holland from 1988 to 1991, when the downtown struggled as the new mall pulled away foot traffic. But multi-decade revitalization funded with public and private dollars turned Holland's downtown around.
Understanding that their businesses' health is tied to that of neighboring stores, both women are leaders in supporting their downtowns. Tubbergen served on the Downtown Holland Principal Shopping District and helped craft its strategic plan. Behm was elected the first female board chair of the Grand Haven Mainstreet Downtown Development Authority in 2016 and served for three terms. Last year, Behm was elected board chair of the Chamber of Commerce and was chosen to be the grand marshal of the chamber's annual Jingle Bell Parade in honor of her service to the community. In the past two years, she was elected board chair for the Coast Guard Festival.
Tubbergen hopes that she and Behm eventually will be able to hand off the reins to a new generation of owners who will help keep the stores going for another century.
"It's been here 100 years, and I would love to see it last past my lifetime," Tubbergen said.