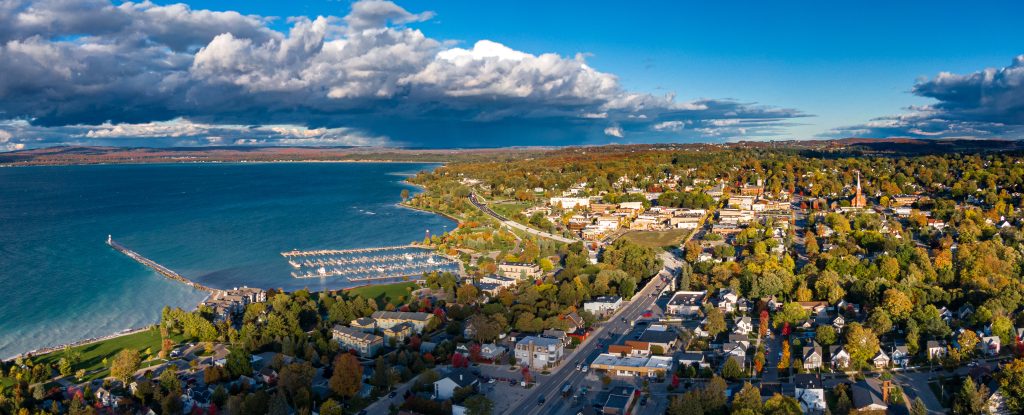 Q & A with Travel Michigan's David Lorenz and MDA's Dana Walker
BY: SHANDRA MARTINEZ
As we head into summer, many downtown retailers will benefit from the bump in buying that accompanies summer tourism. We checked in with Dana Walker, Director of the Michigan Downtown Association, and David Lorenz, Vice President of Travel Michigan, for their take on how retailers and downtowns can take advantage of the state's busiest travel season.
What kind of summer tourism numbers do you expect in Michigan this year?
David Lorenz: We're going to see more travelers exploring lesser-known areas this year and overall travel volume in Michigan should increase over pre-pandemic 2019 levels. Last year, we saw this pent-up demand for record travel volume and spending to well-known areas, sometimes too many at the same time. This year, we're encouraging people to include our bigger cities as part of their plan to experience unique culture, the arts, festivals, and sporting events.
Dana Walker: A lot of our northern Michigan downtowns have been drawing tourists in the last few years. I don't foresee that necessarily changing, but depending on what happens in the next couple of weeks with gas prices or people's feelings about the economy, maybe people won't travel as far. This could put a spotlight on downtowns closer to home as well.
What's your favorite off-the-beaten-path destination?
David Lorenz: Our Pure Michigan campaign this year is called "Keep It Fresh," and it's designed to inspire visitors to explore new places and to meet new people along the way. We are encouraging people to find those off-the-beaten-path destinations that offer experiences that allow them to pursue their passions. As an example, our list of 10 Hidden Gems in Michigan includes some of my favorites like Old Town Lansing, Ann Arbor's Motawi Tileworks and Ocqueoc Falls on the "sunrise side."
Dana Walker: That's like picking your favorite child! But, I will say our family makes it a practice to travel the backroads, and we love stopping in smaller downtowns in our state. They maybe don't get as much media attention but certainly are filled with treasures to explore, like mom- and-pop shops, bakeries, breweries, and things like that.
What's one small thing a community can do to improve its downtown and attract more tourists?
David Lorenz: Be welcoming to all. Show your pride of your community and its culture. Michigan is known for being very friendly. I have hosted many international visitors who always end their visit by saying, "I had no idea how friendly people are here." I know it can be a little inconvenient getting around town during festivals and high tourism season, but be patient – and be hospitable. Make sure people know that you are thankful for their visit and that they are welcome to return.
Dana Walker: Little amenities really can add so much to downtowns. Sometimes it's just a matter of putting a bench out so that a long block doesn't feel so long. Or adding lights. It's charming when a restaurant or business adds twinkle lights. They just draw immediate interest, are fairly inexpensive and easy to put up. From plants to lights to art, think of adding anything that's going to give life to your sidewalks. It will go a long way to grab people's attention.
What are some examples of communities doing tourism well?
David Lorenz: Muskegon is doing a great job welcoming the cruise ship visitors that are coming back to the Great Lakes. Flint and Detroit are adding murals to their downtowns, which are adding to their appeal as arts and cultural destinations.
Dana Walker: Alpena has an incredible art initiative called Fresh Waves, a public art project led by the Alpena DDA, to introduce vibrant, unique murals to its downtown. Lake Orion launched Social District Nights to support the shops and restaurants. It encourages patrons who don't want to eat or drink inside to order their meal or beverage and consume it in one of Lake Orion's social districts. Lapeer has done some great things with empty spaces, including turning a burned- out property into parkland.