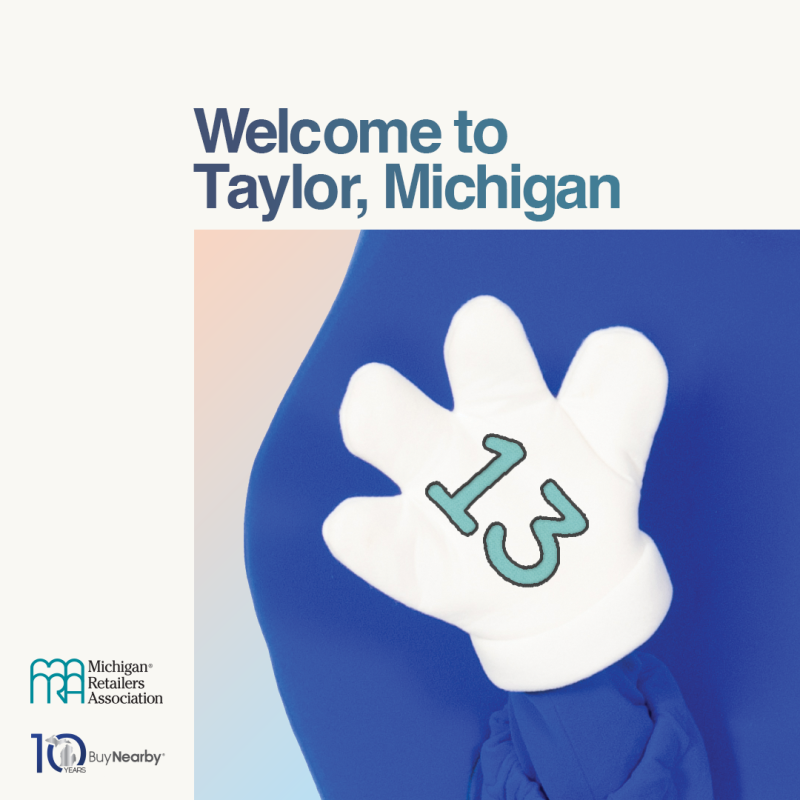 BY: Andrea Bitely, MRA Vice President of Marketing and Communications
With Taylor Swift in Detroit on June 9 and 10, Michigan Retailers Association would like to welcome everyone to Taylor, Michigan. 
That's not a typo. 23 minutes from Detroit, you will find the fifth most-populated city in Wayne County and the 17th most-populated city in Michigan: Taylor. 
With 63,409 residents, Taylor is lucky to have several members of MRA within its city limits. A few MRA team members were lucky enough to score tickets to the show at Ford Field in Detroit – and all the Swifties at MRA have taken a few minutes to assign our favorite songs to a few!
Like any good dentist, we're sure Dr. Bhasin will be happy that we'll remind you that December is when you should have started flossing!
Brian H Kelemen & Associates: Shake it Off! 
As the owner-operators of both Wendy's and Tim Horton's locations, nothing says Shake like an ice cold Frosty or it's (maybe?) healthier option of a Frozen Lemonade.
Diverse Transportation Services LLC: Getaway Car
As a specialist in wheelchair transports in Wayne County, Diverse Transportation Services assists disabled clients – providing a Getaway Car for their clients to get to doctor's appointments, physical therapy or other services.
Gardner White Furniture Company Inc.: Style 
Like the song says, a purchase from Gardner White will never go out of Style!
With a mission to create a fun and inviting atmosphere for people of all ages, Kudos Taproom 
offers a wide variety of games and activities so you can showcase your skills and engage in some friendly competition. So why not drop your name in the Blank Space on the competition board and test your skills?