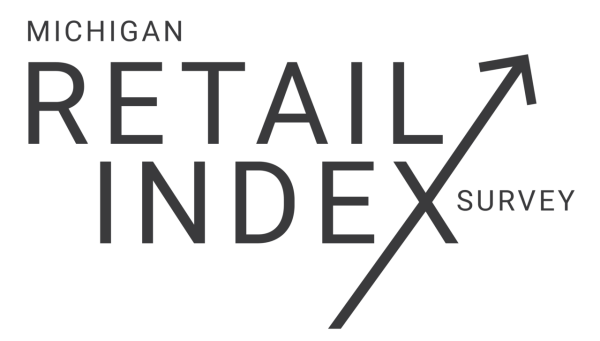 3-month prediction drops following two months of positivity
Michigan Retailers Association today reports that May retail sales plummet over April. Retailers' optimism for a strong summer also decreases.
The May Retail Index survey came in at 50.7, a large decrease over April's 60.6. Thirty-nine percent (39%) of Michigan retailers reported a sales increase over April. Thirty-one percent (31%) noted a decrease, and 30% reported no change.
The 100-point Index provides a snapshot of the state's overall retail industry. Index values above 50 generally indicate positive activity, the higher the number, the stronger the activity. The seasonally adjusted performance Index is conducted by Michigan Retailers Association (MRA) in cooperation with the Federal Reserve Bank of Chicago's Detroit branch.
"Retail sales are on the front line of the general economy, and with so much of Michigan's economic future uncertain, retailers are feeling the brunt of people holding their pocketbooks tighter," said William J. Hallan, President and CEO of the Michigan Retailers Association. "To many, even myself, these numbers are unexpected. When Michigan typically heads into summer, sales usually rise. This drop in both sales and optimism show the reality retailers are facing."
Future Optimism Drops for First Time Since February
Fifty-nine percent (59%) of retailers predict their sales will continue to rise through August, and 21% said they expect their sales to decline. Twenty percent (20%) anticipate no change. That results in a 66.7 Index rating, a significant dip from last month's prediction Index rating of 75.0,  the first drop in optimism since February.
"One comment from a retailer said they are 'holding on by the fingernails.' Consumers, it's time to step up and support local stores before sending your money to retailers with no ties to our state," said Hallan.
Job Applications
As part of the survey, MRA included a question regarding the count of job applications, compared to 2022. According to survey responses:
63% (36/57) reported no change over last year,
19% (11/57) reported a decrease in job applications, and
17% (10/57) reported an increase.
Unemployment Rates
The national unemployment rate rose to 3.7%, compared to 3.4% in April. Last year, the national unemployment rate was 3.6%. The unemployment rate for Michigan preliminarily came in at 3.7%. Last year, the unemployment rate was 4.0%.