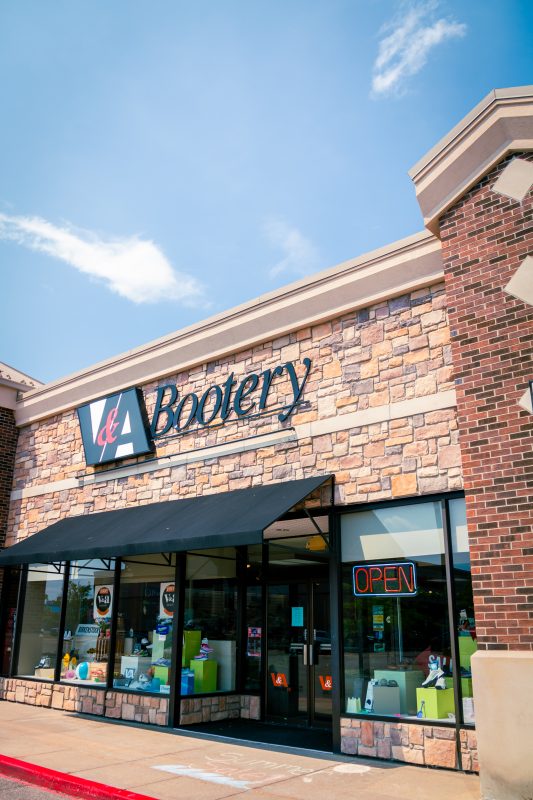 By: Shandra Martinez
For a century, V & A Bootery has been outfitting customers with shoes. Footwear that their customers have worn to work, on errands around town, on local trails, and everywhere in between. For 50 of those years, William "Bill" Van Dis has been part of the retailer's success.
When he started in the business, he was two years younger than his namesake grandfather was when he co-founded the store in 1923 at age 26. At that time, William and his employer, Fred Appledoorn, partnered on a new store to sell shoes at a higher price point – $5 to $8 –  than Appledoorn's store sold.
They opened the store on 202 S. Burdick St. in downtown Kalamazoo. When the Great Depression hit, William bought out his partners. After World War II, he was joined by the next generation of the Van Dis family, his two sons and a nephew. The second generation retired in the '90s, handing the business to Van Dis. He joined in 1973 after graduating from college and became company president in the 1980s.
Although Van Dis grew up spending time with his grandfather, he didn't get to work directly with him.
"Today we still embody his legacy and values," Van Dis said. "Meeting customer needs is very important to us, as is our honesty and integrity, and having the right products and the right people. We emphasize customer needs and not sales as much, because the sales will take care of themselves."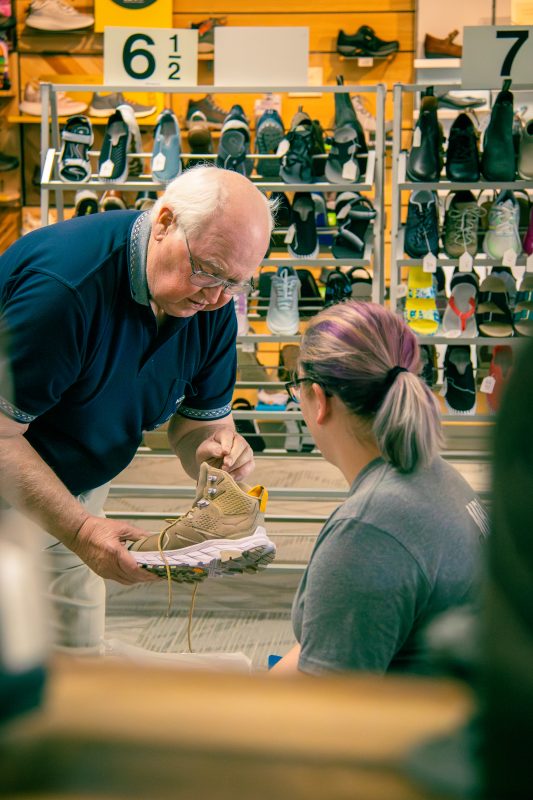 Evolving with the times 
If the Great Depression was the biggest challenge for the family business in the 20th century, the pandemic might be remembered as the most harrowing of the 21st century.
"COVID was the scariest event that happened to us," Van Dis said. "We had to close for 12 weeks in 2020. We lost our full spring selling season, which was very difficult. It took us another year and a half to work out of that. The following spring, we hardly bought anything because we really had enough inventory left over." 
As the store heads into the next century, Van Dis is turning over the reins to his son, Dan, 42. Bill will retire next year, but not before guiding the company through some significant changes. 
This summer, the company announced the flagship location in downtown Kalamazoo will close, as the business expands its 5,000-square-foot store at Southland Mall in Portage. In the fall, a new 2,000-square-foot Mitten Running Company store will open next door, with the theme "Walk. Run. Live." The stores will have separate entrances but will share a backroom. A walk-through connecting the stores will make it easy for shoppers to explore both.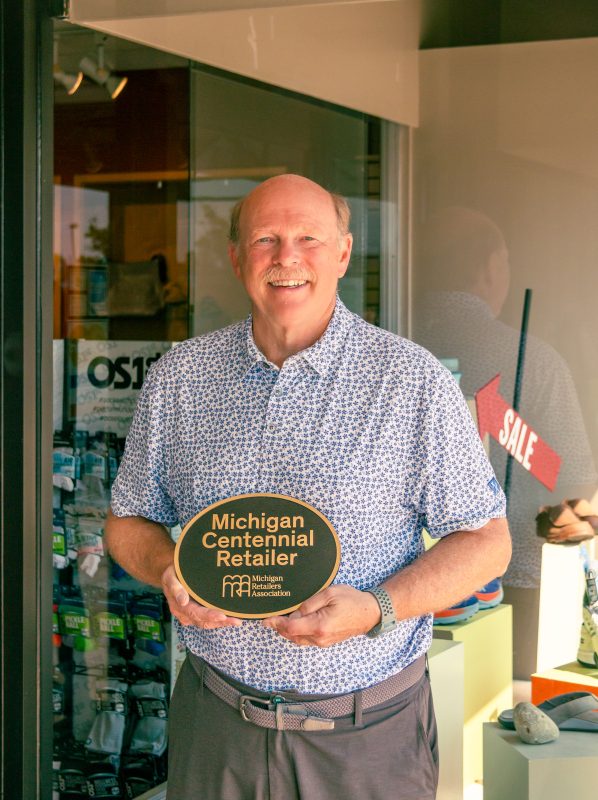 Meeting customers' needs
Over the decades, the store's inventory has shifted. Shelves are now stocked with brands known for comfort: Birkenstock, ECCO, Keen, Merrill, On, Hoka and Clarks. The shift to casual began in the '80s and the '90s, as jeans became a bigger part of people's wardrobes. Athletic shoe sales have risen to 35% of overall sales over the last decade.
"We saw a bigger jump during the pandemic, and it has stayed and continued to rise incrementally. I think it's because more people are working remotely and office dress codes have gotten more casual since COVID," said Dan Van Dis. "Because they are so comfortable, once you get used to sneakers, it's hard to go back to traditional dress shoes on a day-to-day basis." 
In 2017, V & A Bootery expanded with the acquisition of Okun Brothers Shoes, a legacy shoe retailer in downtown Kalamazoo known for work boots.
"In the shoe business, meeting people's needs raises the level of what you're doing. When somebody comes in and they have a minor foot problem or plantar fasciitis, and you can solve that, it's a great thing," Van Dis said. "We've changed our product mix over the years to reflect the changing lifestyles of people."
V & A Bootery has been a member of the Michigan Retailers Association since the 1960s. From his earliest years in the business, Van Dis can remember attending educational seminars in Lansing, led by retail consultants.
"We've attended a lot of MRA events," said Van Dis. "We had a Buy Nearby event here a couple of years ago, where (then-MRA CEO) Jim Hallan came down and led a press conference. The Michigan Retailer's worker's compensation fund has been very beneficial to us over the years. We were an early adopter of that."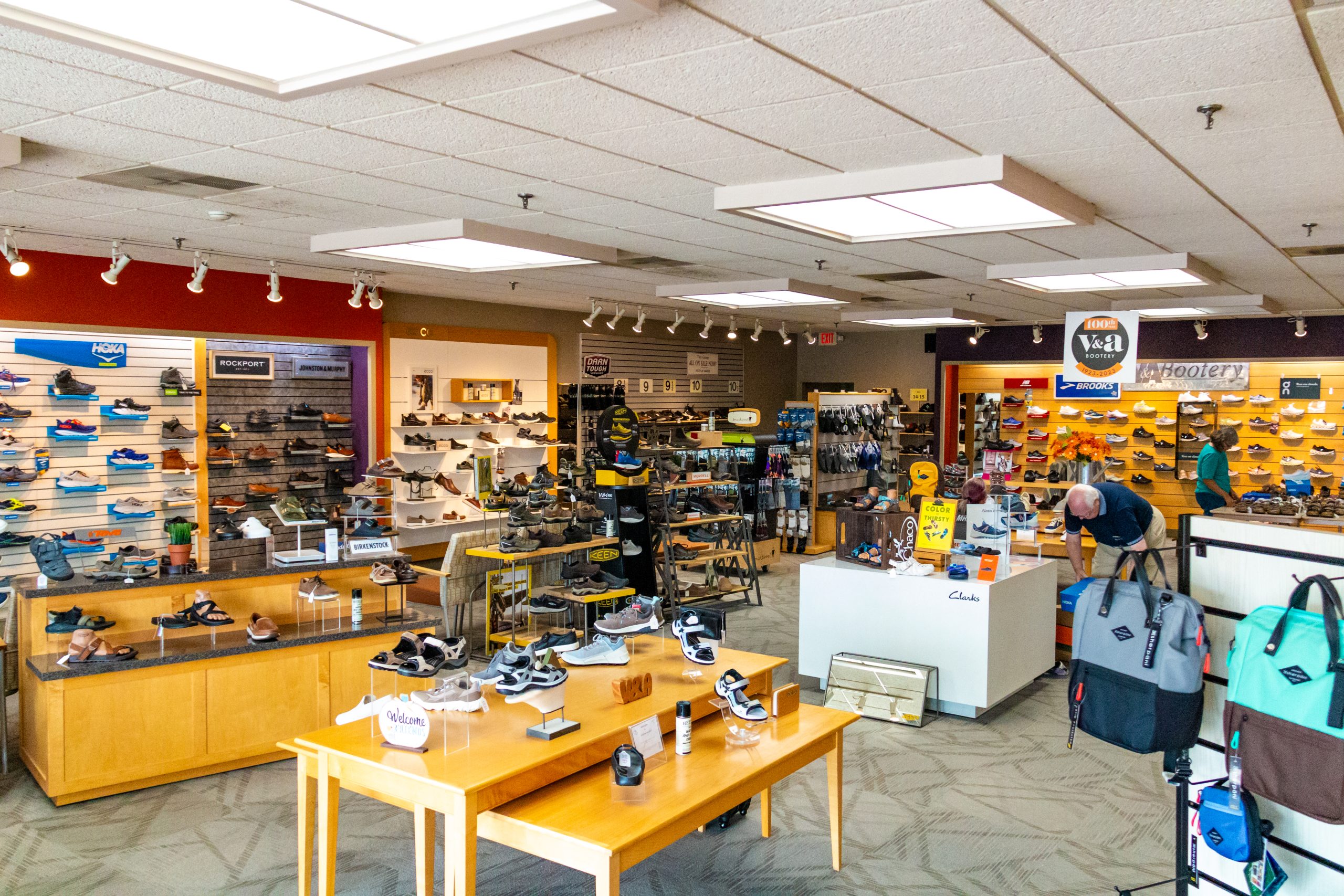 Read the August/September 2023 issue of the Michigan Retailer here.