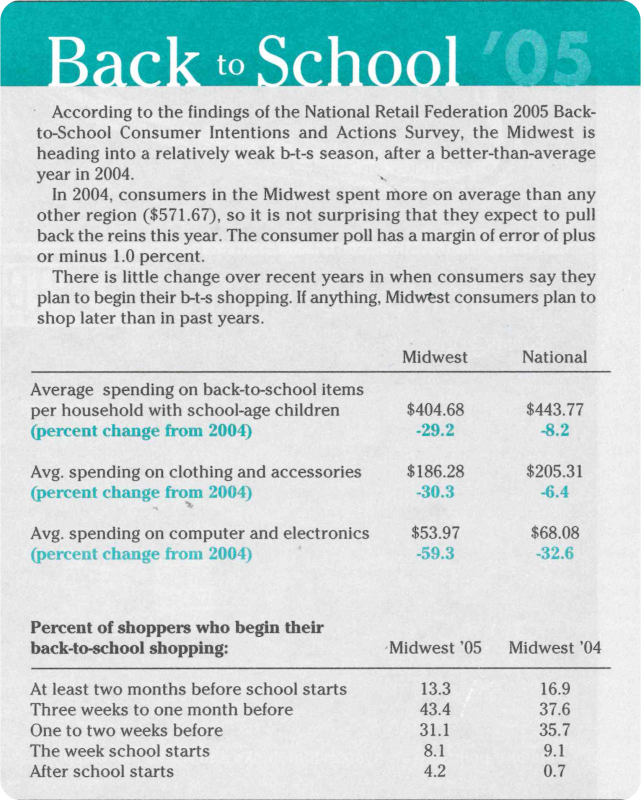 Every now and then we stumble upon gems from our archives.

Michigan Retailer
July 2005
Vol. 30, No.6
In the summer of 2005, kids were singing about bananas while Gwen Stefani's hit song, "Hollaback Girl," played on repeat in the background.
When back-to-school shopping began, the National Retail Federation was predicting back-to-school sales to drop 8.2%. The survey noted that the demand for computers and electronics dropped, likely a cause for the decrease in sales. Also predicted, were Midwest sales dropping 30% over 2004.
Eighteen years later, we're happy to report that sales are expected to rise in almost all categories, to a record $41.5 billion.