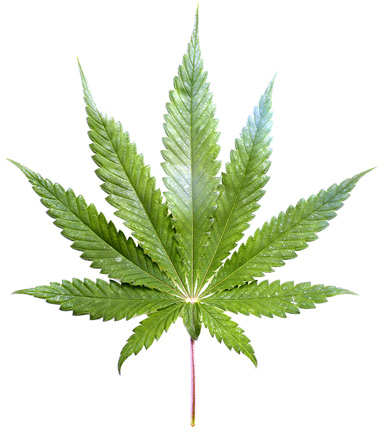 By LAURA J. GENOVICH
Foster, Swift, Collins & Smith, P.C.
On Nov. 6, Michigan voters approved Proposal 1, the Marijuana Legalization Initiative. Among other things, the initiated law makes marihuana legal under state and local law for adults 21 years of age or older, makes industrial hemp legal under state and local law, and controls the commercial production and distribution of marihuana under a system that licenses, regulates, and taxes the businesses involved. The law is known as the Michigan Regulation and Taxation of Marihuana Act ("Marihuana Act"), taking effect Dec. 6.
Generally, the Marihuana Act allows adults over the age of 21 to possess and use up to 2.5 ounces of marihuana and cultivate up to 12 marihuana plants for personal use, and it provides for regulations of commercial marihuana businesses.
If you are an employer in Michigan, here are 5 things you should know about the new Marihuana Act:
1. You can still enforce a workplace drug policy.
The Marihuana Act states that it "does not prohibit an employer from disciplining an employee for violation of a workplace drug policy or for working while under the influence of marihuana." The Marihuana Act also "does not prevent an employer from refusing to hire, discharging, disciplining, or otherwise taking an adverse employment action against a person with respect to hire, tenure, terms, conditions, or privileges of employment because of that person's violation of a workplace drug policy or because that person was working while under the influence of marihuana." This means that legalized marihuana is not a "free pass" for employees to violate workplace drug policies or work while under the influence. Drug-free policies can still be enforced.
2. …But you may wish to update your workplace drug policy.
Because marihuana can remain in an individual's system for some time, employers should decide how they wish to address marihuana in their workplace drug policy. The employer can keep a strict drug-free policy, which would allow for termination of any employee who tests positive for marihuana, or the employer can adopt a more flexible standard based on the employee's conduct rather than solely the presence of marihuana. In either event, the policy should be clear about how marihuana use will be treated, and employees should be educated about the policy so that they know their off-site marihuana use can still negatively impact their employment.
3. Marihuana is still illegal under federal law.
Michigan law cannot override federal law, and under federal law, the possession or use of marihuana is still illegal. This is important for employers who contract with the federal government, as the Drug-Free Workplace Act of 1988 (DFWA) requires some federal contractors and grantees to provide a drug-free workplace as a condition of receiving a contract or grant from the federal government. If your business contracts with the government and is subject to the DFWA, you may be required to keep a strict drug-free policy.
4. You can prohibit customers and visitors from smoking marihuana on your business premises.
The Marihuana Act does not authorize "consuming marihuana in a public place or smoking marihuana where prohibited by the person who owns, occupies, or manages the property." This means that a private business (or public body, like a library) can prohibit customers or visitors from smoking marihuana on site. The language is unclear as to whether a private business can prohibit all marihuana use on site, but at a minimum, a smoking ban should be upheld under the new law.
5. Each community can decide whether to allow commercial marihuana establishments – but the use of marihuana will be legal everywhere.
Under the new law, Michigan municipalities may completely prohibit marihuana establishments within their boundaries, limit the number of permitted establishments, and regulate any permitted establishments. A "marihuana establishment" means a marihuana grower, marihuana safety compliance facility, marihuana processor, marihuana microbusiness, marihuana retailer, marihuana secure transporter, or any other type of marihuana-related business licensed by the Michigan Department of Licensing and Regulatory Affairs.
Municipalities may not prohibit the use of marihuana within their boundaries, but they can regulate commercial marihuana establishments. Individuals may petition to initiate an ordinance to provide for the number of marihuana establishments or to completely prohibit marihuana establishments within a municipality, and if the petition requirements are met, then the ordinance must be submitted to the electors of the municipality at the next regular election. Many municipalities have already "opted out" by adopting ordinances that prohibit marihuana establishments.
If you have questions about how the Marihuana Act will affect your business, or if you need assistance in updating your workplace drug policy, please contact the author.
Laura J. Genovich is a shareholder in the Grand Rapids office of Foster, Swift, Collins & Smith, P.C. Laura advises public and private employers about their rights and responsibilities under Michigan's marihuana laws. She represents municipalities, businesses, and individual clients in litigation, employment issues, and other matters across the state. She can be reached at (616) 726-2238 or
lgenovich@fosterswift.com