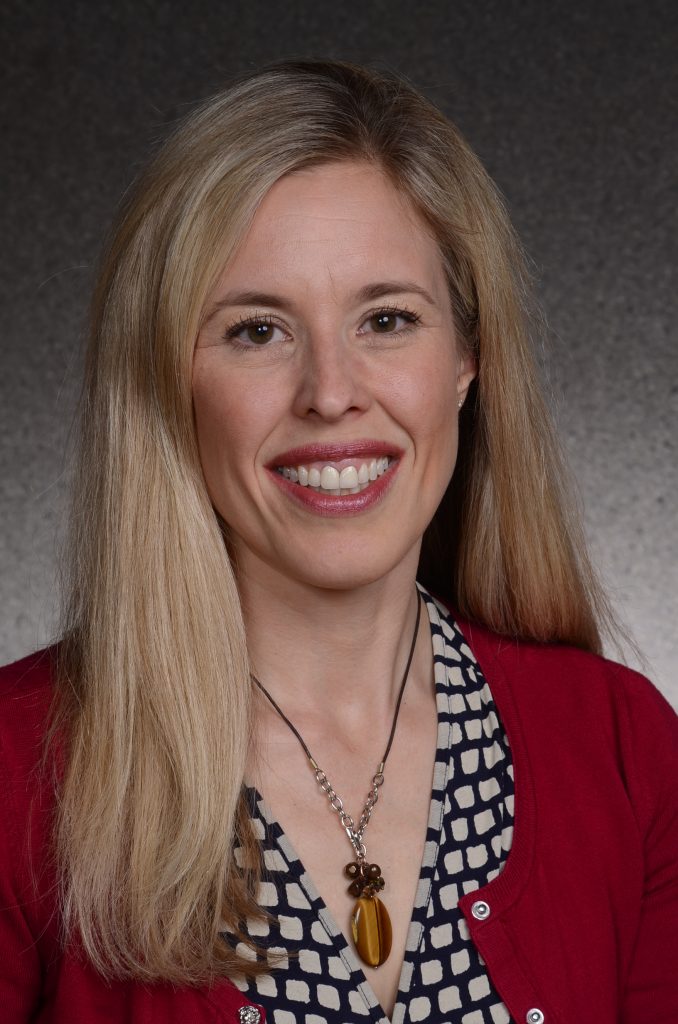 LANSING, Mich. – Michigan Retailers Association (MRA) today announced Jennifer Rook will join the organization as vice president of communications and marketing. Rook succeeds Meegan Holland, who retires on December 4. Rook begins her new post on November 2.
"We're excited to have Jennifer join Michigan Retailers and she brings a wealth of experience to our team," said MRA President and CEO William J. Hallan. "Our members need us more than ever, as they work to comply with ever-changing safety protocols; Jennifer's communications skills will be a valuable asset for our membership.  Further, her passion for content marketing will enable us to vividly tell our story and engage new businesses through our services and advocacy."
Rook brings more than 20 years of marketing and communications experience to the role achieved by working for large organizations, including Elkay Manufacturing, OfficeMax, the Chicago Board of Trade, Harley-Davidson Financial Services, and Edelman Public Relations Worldwide. Rook joins MRA from Meijer where she worked in the communications department developing content and publicity programs that best promoted Meijer products and services.
Rook credits her successful track record to her ability to find the opportunity in every situation, lead great teams, and her analytical approach to understanding customer behaviors and shopping patterns. Rook earned an MS in Strategic Communications from Northwestern University, a BA in English-Writing from the University of Illinois at Chicago, and is a veteran of the U.S. Air Force/Illinois Air National Guard.
"I am thrilled to join such a dynamic organization like Michigan Retailers Association," said Rook. "Since 1940, MRA has focused relentlessly on developing products and services that help local retailers grow and contribute to Michigan's economy. I look forward to helping MRA connect with its members in new ways and attract more consumers to channel their dollars towards Michigan merchants through MRA's Buy Nearby program."
Rook currently resides in Grand Rapids with her husband and two children.
Michigan Retailers Association represents more than 5,000 member businesses and their 15,000 stores and websites. MRA has been a trusted business resource for 80 years and provides cost-saving membership services, such as expert credit card processing, business and personal insurances, legislative advocacy, college scholarships and discounts on shipping, to all types of businesses. It created the Buy Nearby campaign in 2013 to benefit local retailers, their communities and Michigan's economy.