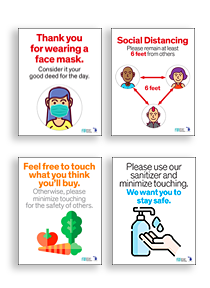 Free COVID-19 signage for your store
UPDATED MARCH 22, 2021 – As more and more Michiganders are getting vaccinated, utilize these signs in your store to encourage shoppers to continue wearing their masks.
If you're looking for more sign options, check out the links below.
UPDATED OCT. 8, 2020 – We've created another face mask sign, now that the MDHHS has issued an order to do so in the wake of the Supreme Court ruling overturning the Governor's emergency powers: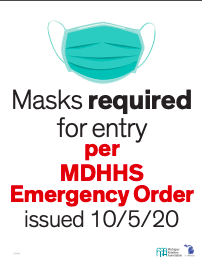 The above sign makes clear that the state still requires face masks.
ORIGINALLY PUBLISHED MAY 22, 2020: Here are suggested signs for your store. If you like them, download them for free, courtesy of Michigan Retailers Association.
For the signs below, simply click on the link below each sign that you want to download. A large image of the poster will come up, which you can print out and use in your store. They are 8.5" x 11" and print just fine in black and white if you don't have a color printer.
ADDED WEDNESDAY, MAY 27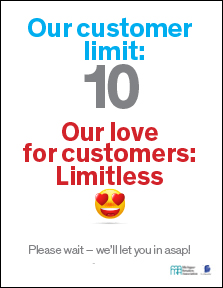 .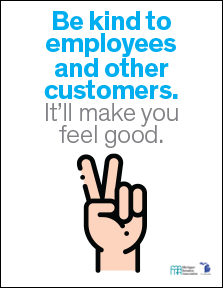 .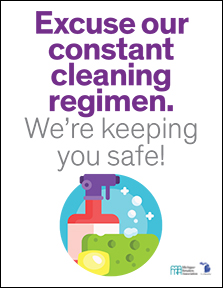 Maximum occupancy (applies to stores outside of Regions 6 and 8 as of May 26)
Be kind
Constant cleaning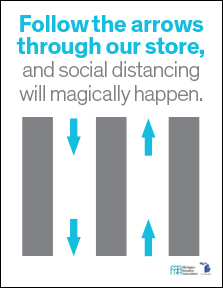 ADDED SUNDAY, MAY 24: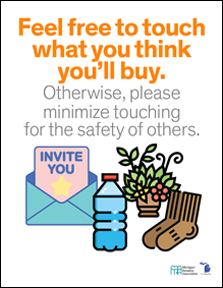 .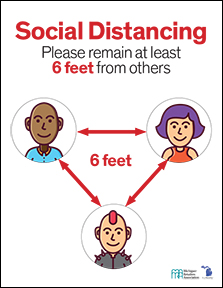 .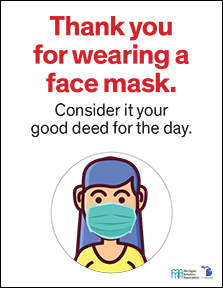 Touch what you buy poster for general retailer
Social distancing poster
Good deed poster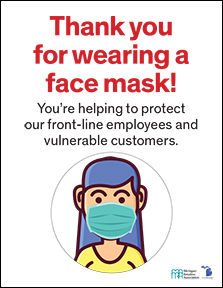 .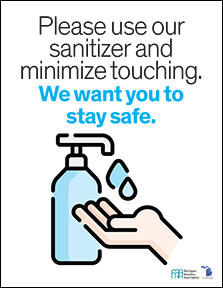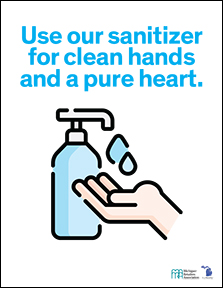 Face mask poster
Stay safe poster
Clean hands poster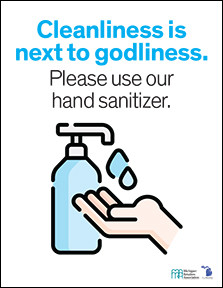 .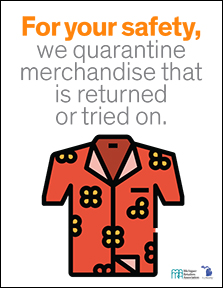 .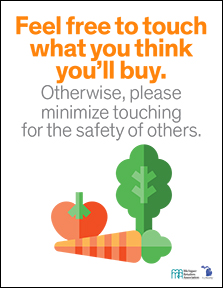 Cleanliness poster
Merchandise poster – Please note: The merchandise sign is not official guidance from MRA, but we've heard many stores say they'll quarantine clothes and returned items. Feel free to use if it applies to your situation.
Touch what you buy poster for grocer