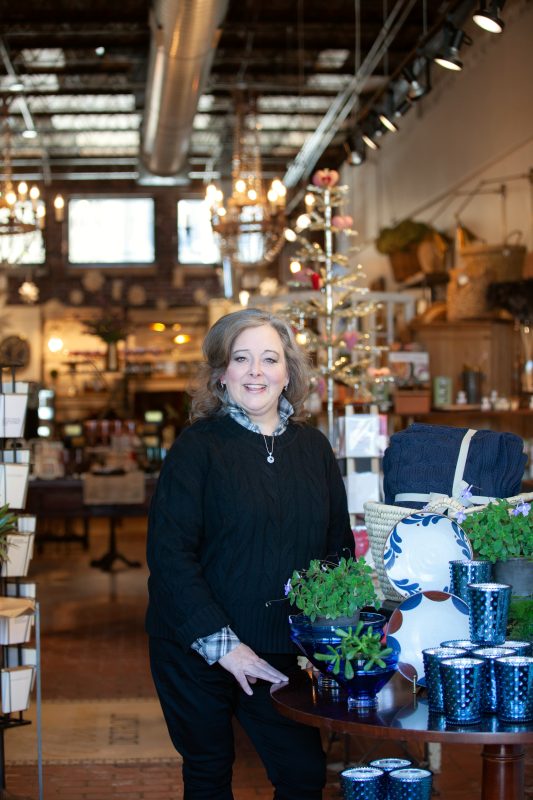 BY: SHANDRA MARTINEZ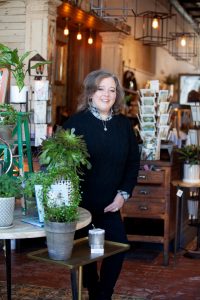 MRA Member Brigid Beaubien says her Detroit shop has morphed from toddler to adult in terms of understanding its brand and audience.
Urbanum Detroit was just 18 months old when the pandemic hit in early 2020. In the challenging past two years, Brigid Beaubien has learned more about her store and customers than she may have in a decade. "I think I have a better sense of who I am and what my mission is," Beaubien said. "That was a huge takeaway from the pandemic. The business has grown from a toddler to an adult."
Like other retailers, desperation forced her to try new things to keep revenue coming in. She was one of the first to use Facebook Live and even used Facetime to take people on remote shopping trips with curbside pickup. The extra effort kept revenue coming in and grew her customer base. "The community was amazing in their support of my very small business. I have said repeatedly in my newsletters that Urbanum is standing because they stood by," she said.
Giving customers an experience
It quickly became apparent she didn't have the resources to be both an online and brick-and-mortar store. Some of her online sales cost her money because of shipping expenses. And more importantly, the 6545 Woodward Ave. in Detroit's New Center was designed around an experience that touched all the senses, from the aromas of exotic teas to the feel of soft blankets. Ultimately, the pandemic made her understand Urbanum's appeal.
Urbanum's mission is to offer quality provisions for the city home, says the longtime Detroit resident. The name is a gender-neutral derivative of urbane meaning being of or for a city. "One of the things that bothered me living here in the city is that I was missing basic services. I couldn't get a lamp or sheet without leaving the city limits," she said.
In the last decade, Beaubien and her husband, Tim Costello, also launched 8° Plato Beer Co. with locations in Ferndale and Detroit. When the Detroit location of the high-end bottle shop and craft beer bar was named a finalist for Detroit's UNESCO City of Design Designation, it validated her visual aesthetic.
Guidance from MRA
As she launched Urbanam, Beaubien signed up for Retail Boot Camp at TechTown Detroit, which helped her formulate a business plan. It's also where she learned about the Michigan Retailers Association and the services and benefits it offers. "The most beneficial service hands down was access to the POS (Point of Sale) system, and MRA's guidance getting it up and running was helpful," said Beaubien, who initially thought her shop was too small to take advantage of MRA. Along with her talents for design on a small budget, Beaubien brings her experience as a Detroit Public School teacher and administrator into her role as a retailer, from the planning process to storytelling.
"If you're a good teacher, you begin with the end in mind," she said. "So, you think about where you want the students to be in June, and then you work backward to make sure it all happens. And I think in retail, you begin with the holiday in mind, and then work your way backward." In fact, most merchandise for holiday 2022 has been planned and purchased with the themes and stories for the products.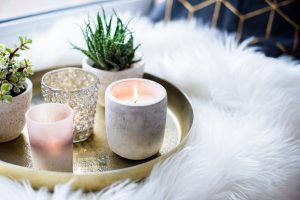 Merchandise tells a story
The planning begins by thinking about the story the merchandise will tell. Urbanum is designed to appeal to three different customer bases: college students, young professionals, and residents of elegant homes.
"Price point is probably the least of it," she said. "It's more aesthetics. Most good retailers that have lifestyle stores or home stores like mine plan their merchandise around stories. It was intrinsic to me." Beaubien inherited the merchandising gene from both parents. Her mom owned Kindred Spirits, a store in Wyandotte and her dad started his career as head of displays for the Highland Park Sears store before segueing into a banking career.
"I always knew I was going to open a store at some point," she said. "It's a fulfilling and meaningful way to be part of your community."