Four grants of $7,500 awarded to Ada, Cadillac, St. Johns, and Vassar
Michigan Retailers Association (MRA) announced today, the Michigan communities of Ada, Cadillac, St. Johns, and Vassar as the winners of its first-ever Buy Nearby Downtown Grant Program. The four winners will each receive a $7,500 award that will be used to fund unique ideas that promote their downtown shopping districts.
"We were very encouraged by the response to our first-ever downtown grant program because it reinforced the need across Michigan to support shopping local," said William J. Hallan, President and CEO of Michigan Retailers Association.
"We received many great proposals. In the end, we believe the ones provided by the communities of Ada, Cadillac, St. Johns, and Vassar demonstrated the most original ideas. Congratulations to our winners. We are excited to help these communities attract more visitors."
The parameters MRA used to evaluate proposals included: overall project idea and how it encourages people to buy nearby, project scope and plan, additional donations or grants from other businesses or organizations, timing, and ability to measure growth or campaign effectiveness.
In additional to the $7,500 award, Nexstar Media will create a customized marketing campaign for each winner that will help build exposure to their local downtowns and their shopping districts to the masses.
About Michigan Retailers Association
Michigan Retailers Association represents more than 5,000 member businesses and their 15,000 stores and websites. MRA has been a trusted business resource for 80 years and provides cost-saving membership services, such as expert credit card processing, business and personal insurances, legislative advocacy, college scholarships and discounts on shipping, to all types of businesses. It created the Buy Nearby campaign in 2013 to benefit local retailers, their communities and Michigan's economy.
---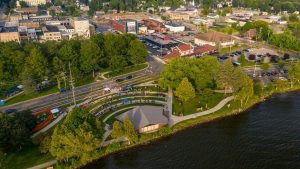 CADILLAC – Thursday Night Market
Build on an already existing Thursday Night jazz music series and add to the newly established social district. The market will include a vendor area with artisan craft sellers, desserts and other goods. The grant will help to increase the visibility of the evening as well as increase weeknight dining and beverage sales.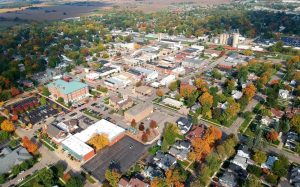 ST. JOHNS – "We Are On Your Way"
Promote that businesses in downtown St. Johns are on your way to wherever you're heading – up north to a cottage or vacation destination, or just taking your child to karate. The campaign will also promote the Bike Trail through town, the Farmers' Market, Fall Feast-ival, and Peppermint Parade.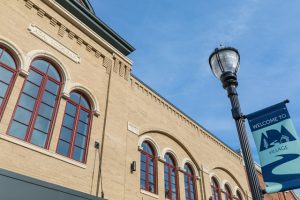 ADA – Winter Wonderland in Ada Village
Establish and promote a village ambiance encouraging people to visit, shop, see the lights, engage in events, and stay for a meal. The Winter Wonderland launches on December 2 and lights will be displayed through January 31. December events include trolley rides, Santa's workshop, an outdoor holiday movie, a window-decorating contest, a festival of trees, a winter lights walking trail, and special promotions from local businesses. More January events are planned following the holidays. The grant would be put to use through digital marketing and videos ads/commercials.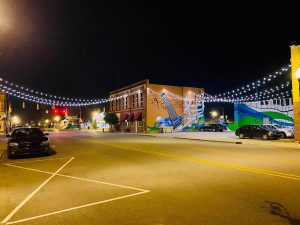 VASSAR – Buy Nearby Puzzle Piece Project
Promote and highlight the businesses that are one part of the downtown Vassar puzzle. Promote the puzzle message include digital advertising, hydrophobic art displays, physical merchandise and signage, a puzzle-themed mural, coupons, additional contests, and a scavenger hunt.