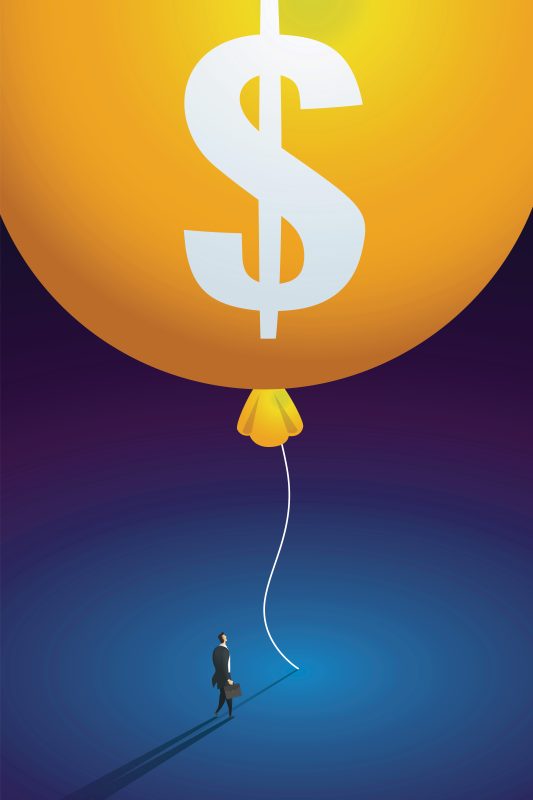 It's often said that history is the best indicator of future events. I, for one, hope there are some exceptions to the rule. As we wade deeper into the inflationary waters, it's easy to wonder how far out from shore we really are. The last time the United States experienced a period like this was in the early 1980s. From 1964 through the mid 1980s, the U.S. had four recessions, two energy shortages, and the implementation of wage and price controls. That was pretty deep water.
In the summer of 2021, President Biden reported that his experts predicted that inflation would be temporary. We're almost a year out from that prediction and on April 28, 2022, the Bureau of Economic Analysis released a study showing that the U.S. economy shrank 1.4% in first quarter of 2022. Perhaps the "temporary" predictions were a bit premature.
Inflation is really starting to hit the pocket books of all Americans. With Michigan gas prices well over $4.00 per gallon and the costs of ordinary household items increasing, consumers have become more cautious about their purchases. Fortunately, consumers do not seem to be blaming retailers for price increases and are understanding of the many complexities that are causing price hikes.
Why are we in this predicament? Contributing factors include supply chain disruptions, the war in Ukraine, and policies of the federal government that allowed for excessive growth. In short, the economy was overcooked with stimulus money which caused short supply and high demand.
The Federal Reserve is working to cool off the economy by raising interest rates. On May 4, the Feds raised rates by a half a percent, the biggest increase since 2000.
It's not all bad news though, the economy is still adding jobs, 428,000 in April to be exact, and consumers at this point are still willing to spend. The current is pulling us in many directions at this point and we hope that it will soon pull us closer to shore.
As retailers continue to evaluate which costs to absorb and which to pass on to consumers, we're working everyday to support the Michigan retail industry. In fact, as part of our Buy Nearby program, we've awarded four downtown communities $7,500 grants to promote local shopping (Ada, Cadillac, St. Johns, and Vassar). We may not be able to change history, but Michigan Retailers Association is working everyday to help retailers so we can change our future. In the meantime, we'll hope for a strong breeze to take us out of deep waters.