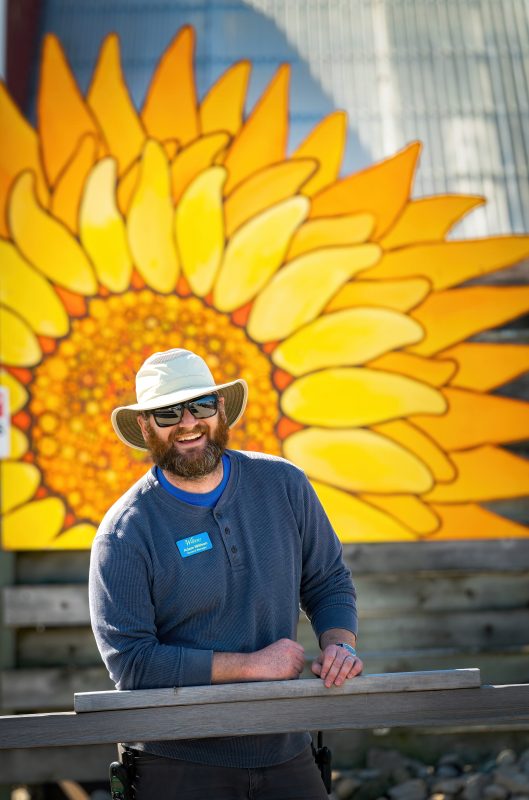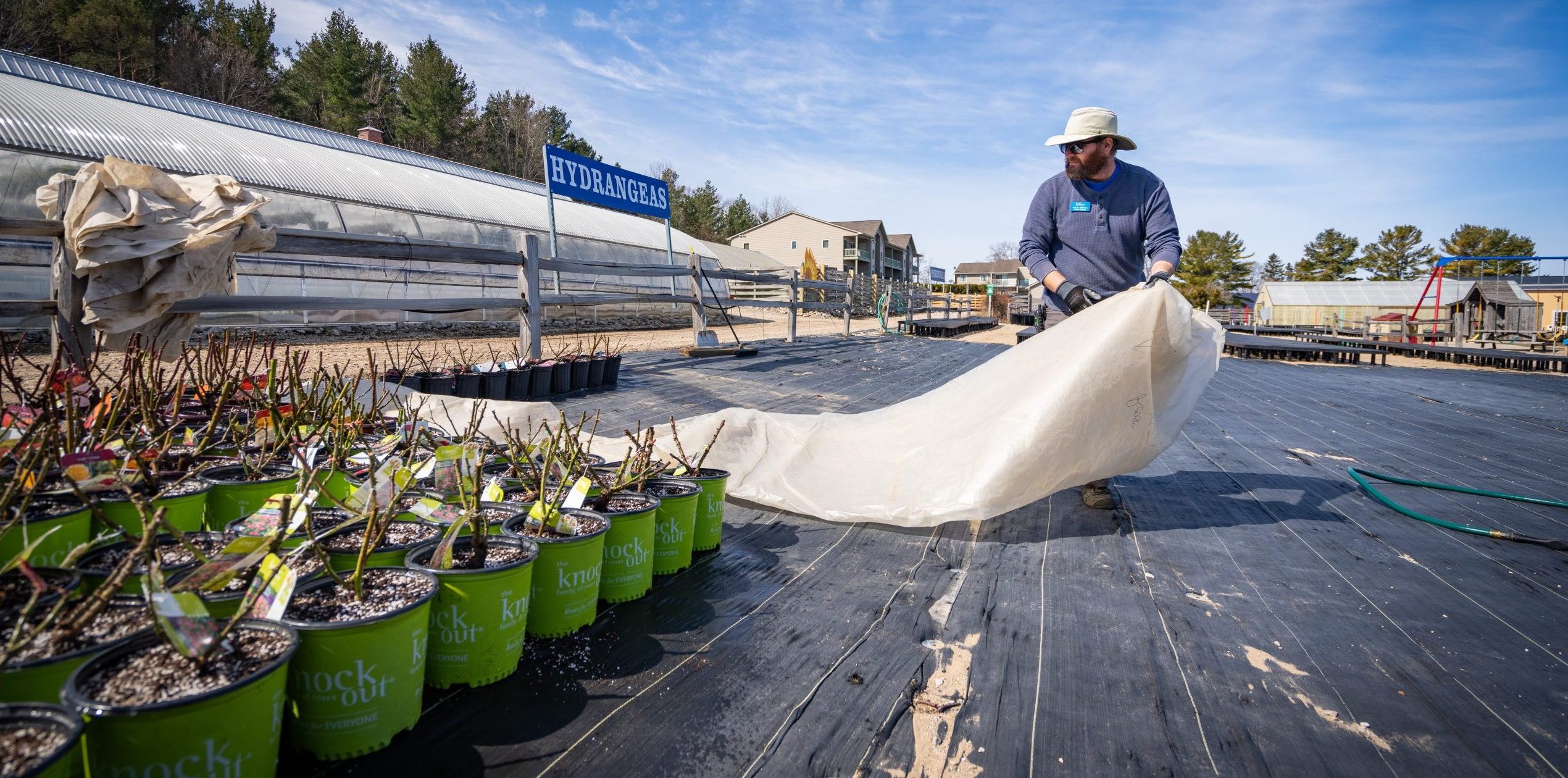 Adam Willson once wanted to be a commercial pilot, but he realized that his family's gardening business was a better fit for the lifestyle he wanted.
By: Shandra Martinez
Photos By: Steve Jessmore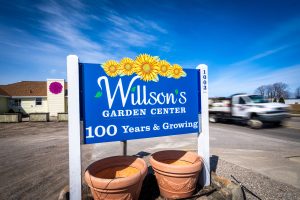 Much like the plants they sell, Willson's Garden Center in Petoskey has flourished in picturesque Northern Michigan for more than a century.
"We have deep, deep roots in the community," said Adam Willson, the garden center's general manager. He is the fifth-generation Willson to work in the family business.
Last year, the family celebrated their business' centennial with a day-long community event on a July Saturday at their Petoskey business, 1003 Charlevoix Ave.
"It was a great big party," Willson said. "Everybody had a good time enjoying the live music and just being outside on our beautiful grounds."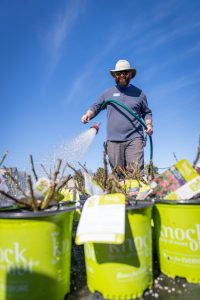 Started selling cut flowers
His great-great-grandparents, O.D. and Myrtie Willson, started the business in 1921 selling cut flowers from the small greenhouse attached to their house. By the end of the decade, they had expanded to a storefront in Petoskey. Eventually, the business was taken over by their son, Lyle, and his wife, Hazell, who made the transition to bedding plants and nursery stock.
They eventually sold the business to their son Lee and his wife, Veda. Their three sons worked at the business.
"It's what you do when you're part of the family. You just grew up doing it," Adam Willson said. "So my dad, Patrick, and his twin brother, Michael, actually decided that they wanted to buy the business, so they took over from my grandparents.
"They're involved in our daily operations and I'm the general manager, so that means I get to do everything that nobody else has time to do," he shared with a laugh.
His two younger brothers help out from time to time, but they have careers of their own.
Family business had strong pull
When he was younger, Willson saw himself flying away – literally. He headed to the University of North Dakota's flight school. But he realized his plans to be a commercial pilot didn't match up with the home life he envisioned.
"I always knew I wanted to have a family," said Willson, who has four children under the age of 7. "As I was going through my studies, I heard pilots say, "I've missed all my kids' birthdays for the last five years.' I remember very distinctly one summer during college when I was working at our greenhouse when it just dawned on me, 'Hey, I really like this.' So I ended up getting a business degree and never looked back."
He's been full-time at the family business since 2005. There are some cool perks that come with the job, such as being outside during a Pure Michigan summer and a view of Little Traverse Bay from his office window.
"When people say they've moved seven times in their life, I think, wow, my family has basically stayed in the same place for 100 years or more," Willson said.
There's something special about being rooted in one place, he added.
"It's all those connections with people in town. We see people at all different stages of life, coming to get flowers for a funeral or an anniversary. High school students have their senior pictures taken here in the greenhouse.
Help from MRA
One resource that has played a role in Willson's Garden Center's longevity has been the Michigan Retailer Association, particularly its credit card processing service.
"The customer service rep, Mari, is actually spectacular," Willson said. "Anytime I have a question, if she doesn't know the answer, she will find it and call me right back. She's been just great about explaining things in a way that's easy to understand because I'm an expert with plants and people, but not with computer terminals. She's just very good with that."
As Willson reflects on what his family has accomplished in a century that has changed the world drastically, he appreciates that some important things have stayed the same.
"We're still planting in soil. What plants still need is water and sunshine. Those things don't change," Willson said.
"And the joy that people get when they come in and they see our fish ponds. They bring their grandchildren to see the fish pond that they first saw with their grandparents. Those kinds of things are what really keep us going."