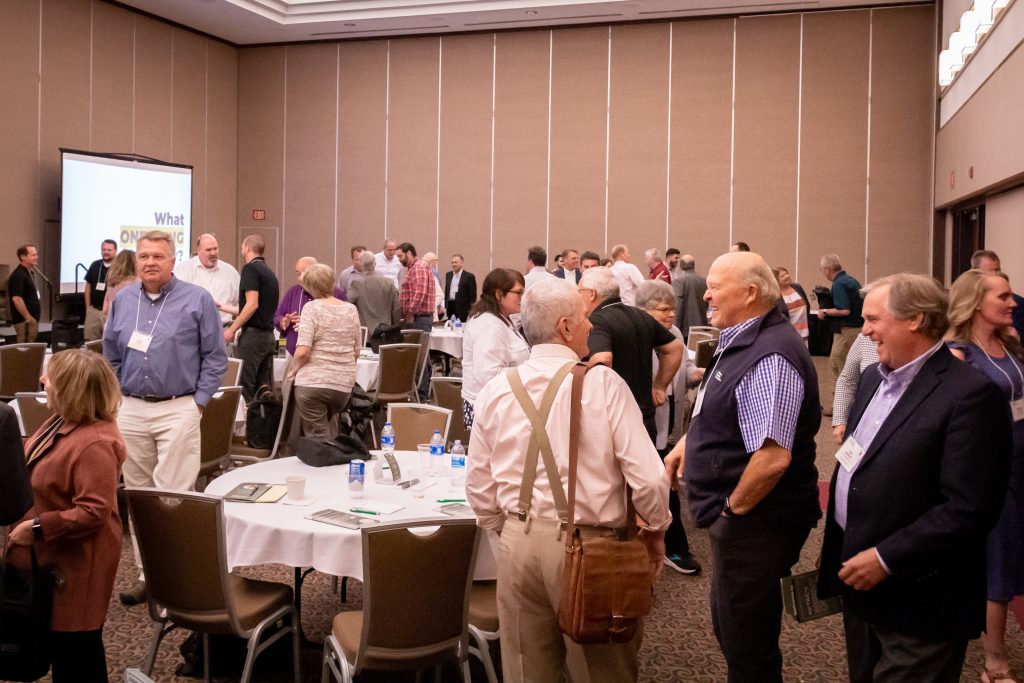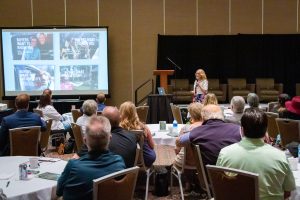 Business owners and decision makers from around the state gathered in downtown Lansing on June 9 for Retail's Night Out, an event hosted by Michigan Retailers Association.
Keynote Speaker Shawna Suckow, buyer behavior expert, presented findings from her recent book, The Roaring Twenties: Better Sales and Marketing in a Post-Pandemic Decade, and provided tips to prevent your business from becoming a pre-pandemic relic.
An Organized Retail Crime panel, sponsored by Walgreens, included Detective First Lieutenant Brad Cox from the Michigan State Police, Randal T. Cummings, Special Agent with Homeland Security Investigations, Michigan Solicitor General Fadwa A. Hammoud, and Detective Lieutenant Michael Kennedy, supervisor of the Canton Police Department's detective bureau. John Shuler, Field Investigator with Target, moderated the discussion on how to put an end to retail theft.
A Legislative Panel discussion wrapped up the educational session of the event. The panel, made possible by McLaren Health Plan, included Kyle Melinn of MIRS, as moderator, and Senator Stephanie Chang (D-Detroit), Representative Matt Hall (R-Comstock Township), Representative Regina Weiss (D-Oak Park), and Senator Aric Nesbitt (R-Lawton). The panel highlighted some current legislation that could impact businesses and also discussed how re-districting will affect the election later this year.
Following the educational portion of Retail's Night Out, attendees were invited to a dinner and networking session at Lansing Brewing Company, sponsored by Kroger. The evening ended with raffles for prizes and yard games.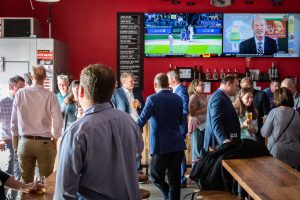 Thank you to all of the attendees, speakers, panelists, and sponsors for making Retail's Night Out a success!