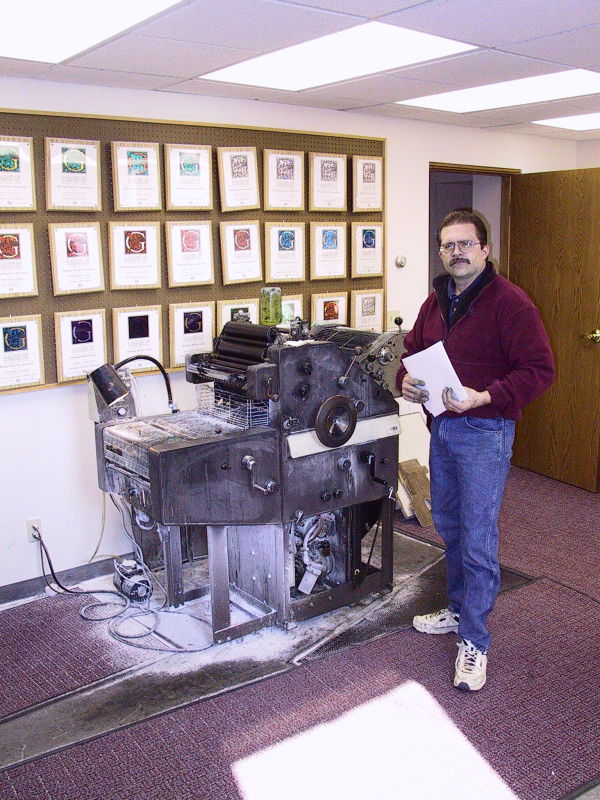 Every now and then, we stumble upon gems from our archives.
Back in 2002, MRA was saying farewell to a one-head printing press. Ken Sierakowski, Printer Operations Coordinator, poses with the machine, and all the paper dust it had inside during removal.
Now we're celebrating a new machine, more user-friendly and fully equipped with fancy printing options. This issue currently in front of your eyes was printed on the new high-tech machine.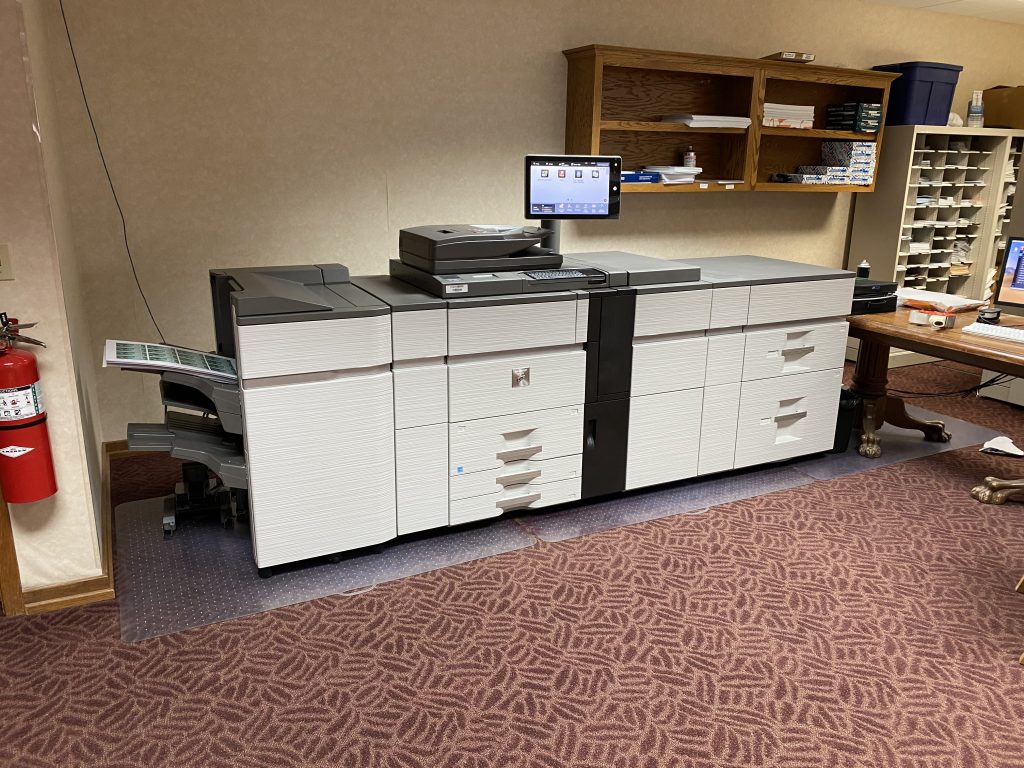 Let us know how we're doing: news@retailers.com