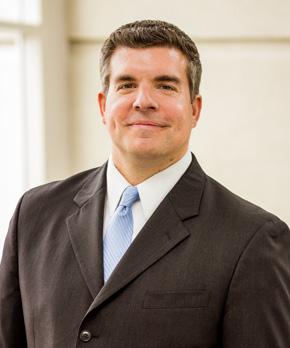 By: Tim Slawinski, MDARD Food and Dairy Division Director
Michigan retail food businesses are presented with several challenges when it comes to ensuring customers purchase safe food products. Two topics we frequently see creating risk for consumers in retail establishments are unapproved food product and adverse events. Taking steps to prepare for, and avoid, these risks can help prevent stores from selling unsafe food products.
Disasters can strike without notice at any time of year. Planning and preparation can help reduce risk and minimize damage and can also help speed up response time and recovery efforts. All these things can affect your business' bottom line.
Food from unapproved suppliers is another risk that seems to be trending right now. According to the Centers for Disease Control, food from unapproved sources is one of the top causes of foodborne illness. Consequently, all foods sold, served, or used as ingredients must come from "approved" sources. This usually means the supplier is licensed and/or inspected by local, state, or federal regulators.  
To help verify the source of foods received, you should have procedures to address the following: 
Before dealing with a vendor for the first time, ask for a current food license or inspection.

Refuse homemade foods, including cottage foods, for your retail establishment.  

Ask where they make and sell their product or how long they've been in business.

Examine label and package for home-made signs (e.g., home-canning jars, smudged ink, printed on common address labels, missing ingredient list or lot code, etc.). 

Be wary of buying food from social media marketplace or auction sites.   

Make sure suppliers provide an invoice with business name, a list of products delivered, service date, and other similar information; and keep records. 

Question deliveries that occur at odd hours, inconsistently or from non-commercial vehicles.

If it's too good to believe, then question it (e.g., bargain prices, health-claims, or other novel claims).  
Have an emergency action plan and when disaster strikes, follow the plan. Utilize MDARD's sample Emergency Action Plans for Retail Food Establishments.
For more information, visit Michigan.gov/mdard/food-dairy or contact your area inspector.