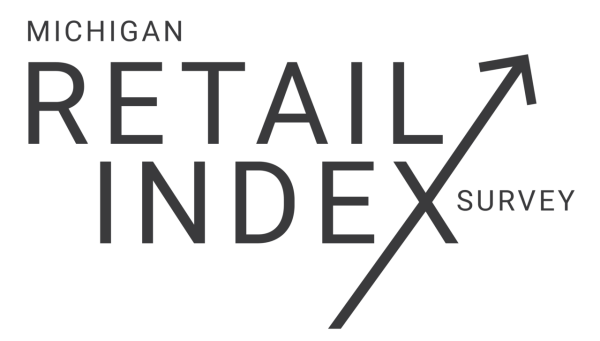 Retailers report strong first half of August, stagnant latter half
Michigan Retailers Association today reports that August 2023 sales dropped for the second consecutive month, well below satisfactory levels – landing at 32.4 on the 100-point Retail Index, a drastic drop from July's 45.3. 
Fifty-six percent (56%) noted a decrease over July, twenty-nine percent (29%) of Michigan retailers surveyed reported a sales increase and 15% reported no change.
The 100-point Index provides a snapshot of the state's overall retail industry. Index values above 50 generally indicate positive activity, the higher the number, the stronger the activity. The seasonally adjusted performance Index is conducted by Michigan Retailers Association (MRA) in cooperation with the Federal Reserve Bank of Chicago's Detroit branch.
The effects of oncoming strike threats – now realities – among families may be the culprit for slow sales in August. UAW members are receiving strike pay of $500 per worker per week. The strike is now in its second week.
"Families are tightening up their spending," said William J. Hallan, President and CEO of the Michigan Retailers Association. "Michigan's small businesses are feeling the squeeze of the UAW strike and the resulting loss of spending power by families impacted. Small businesses may feel the impacts of this strike for months, even after the strike ends. We encourage shoppers to consider the importance of shopping with local businesses – keeping their dollars in their community will make all the difference."
As part of the survey, business owners were asked for observations from their business. While data is anonymous, MRA tracks respondents by zip code. 
"Local spending appears to be more focused and less discretionary than a year ago," said one respondent from Okemos.  
"I am experiencing softness in sales and customer count. Just seem to be selling basic need items," said a respondent from Newaygo County. 
Future Optimism Falters
Forty-six percent (46%) of retailers predict their sales will continue to rise through November, and 37% said they expect their sales to decline. Seventeen percent (17%) anticipate no change. That results in a 54.0 Index rating, a large decrease from last month's prediction Index rating of 70.9.
Unemployment Rates
The national unemployment rate rose to 3.8%, compared to 3.5% in July. Last year, the national unemployment rate was 3.7%. The unemployment rate for Michigan preliminarily rose to 3.7%, compared to 3.6% in June. Last year, the unemployment rate was 4.3%.
Buy Nearby Weekend
Michigan Retailers Association's annual celebration, Buy Nearby Weekend, will be held from Oct. 6-8. The event encourages Michigan residents to support their local retailers. 
"The increasing need to shop local is apparent. Our Michigan retailers could use some support heading into the holidays. It's important to note that if Michiganders redirected 10% of their estimated $33.8 billion in out-of-state ecommerce, Michigan would gain $2.4 billion in gross economic input."