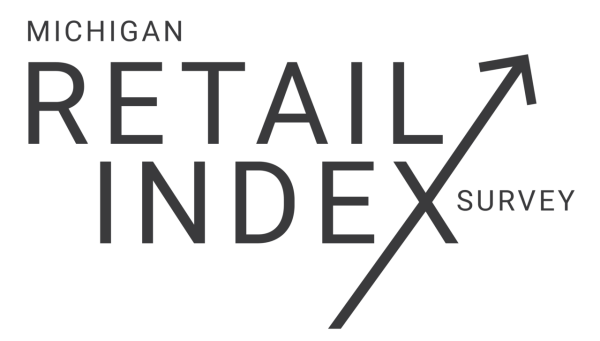 Retailers report rollercoaster sales ahead of holidays; Sales down over September 2022
Michigan Retailers Association today reports that September 2023 sales rose for the first time since July, landing at 47.6 on the 100-point Retail Index, a welcomed increase over the dull 32.4 figure for August. Last September, the Retail Index came in at a healthy 61.5 ahead of the 2022 holiday season.
Thirty-five percent (35%) noted an increase over August sales, forty-three percent (43%) of Michigan retailers surveyed reported a sales decrease and 22% reported no change.
The 100-point Index provides a snapshot of the state's overall retail industry. Index values above 50 generally indicate positive activity, the higher the number, the stronger the activity. The seasonally adjusted performance Index is conducted by Michigan Retailers Association (MRA) in cooperation with the Federal Reserve Bank of Chicago's Detroit branch.
"In these challenging times, the recent uptick in local sales is a testament to the resilience of our communities. It's not just a number on a scale, but a lifeline for countless small businesses," said William J. Hallan, President and CEO of the Michigan Retailers Association. "Let this be a reminder that when we shop local, we fuel the heartbeat of our neighborhoods, driving prosperity and fostering a stronger, more vibrant Michigan."
Three-Month Optimism Plateaus, Causes Concern for Holiday Season
In what would typically be retail's busiest season, only twelve percent (12%) of retailers predict their sales will continue to rise through December, and 11% said they expect their sales to decline. Seventy-seven percent (77%) anticipate no change. That results in a 53.3 Index rating, a slight decrease from last month's prediction Index rating of 54.0 and a year-over-year drop from 59.5.
Unemployment Rates
The national unemployment rate remained at 3.8% from August. Last year, the national unemployment rate was 3.5%. The unemployment rate for Michigan preliminarily has not been calculated for September. Last year, the unemployment rate was 4.3%.