Election 2018: Michigan Retailers Association endorses Schuette
The Michigan Retailers Association Board of Directors is endorsing Republican Bill Schuette for Governor of Michigan.
"Bill Schuette has shown throughout the years that he supports retailers in their quest to build successful businesses and add jobs to Michigan's economy," said James P.
Tourism plays big role in July sales increases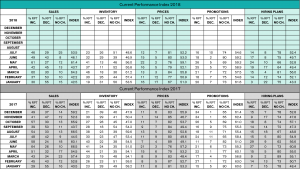 Back-to-school shopping and heavy tourism months in Michigan are to thank for a solid July sales month, according to the monthly Retail Index.
"As you'd expect in July,
Rick Melahn: The man who can't quit retail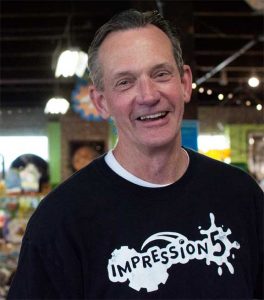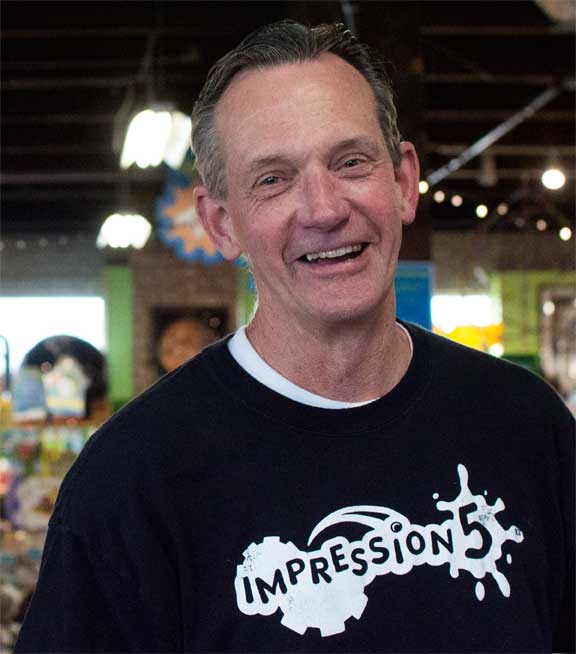 By MEEGAN HOLLAND
Rick Melahn never expected to get into retail; he never expected to own his own store in Saugatuck.
He never expected to move into Big Ten logo merchandise and then end up at a not-for-profit retail store when by all rights he could comfortably retire.
Credit card processing: Avoid a data breach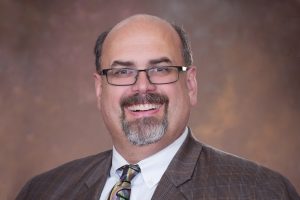 by John Mayleben
What's your plan?
We live in a world of intense data collection and the corresponding data mining (who hasn't noticed that Facebook ads magically appear within seconds of you "googling" a unique phrase?).
How MEDC helps Michigan communities become redevelopment ready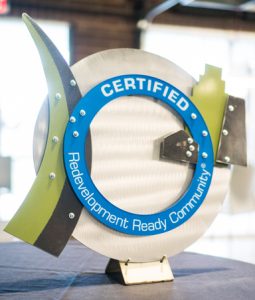 By KAREN WIEBER
Business owners are an important constituent and member of every Michigan community, as any local government official will likely tell you. A common thread among all business owners is the need to gain local approvals before renovating or opening a building or business.
Think like a law student to avoid costly conclusions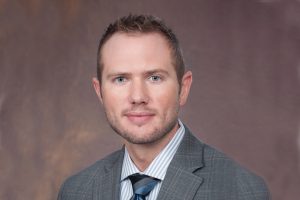 By WILLIAM J. HALLAN,
MRA Executive Vice President, COO and General Counsel
The most important word in law school is the word here. All first-year law students learn that good legal writing follows the I.R.A.C.
MRA members: Don't forget to vote in MRA/RIC elections by Aug. 17
Elections for the Michigan Retailers Association and Retailers Insurance boards will occur at their annual meetings on Tuesday, Aug. 21. You should have received ballots in the mail in late July.
What's next after retailers win major Supreme Court victory
By Amy Drumm, MRA Vice President, Government Affairs
After 26 years and 37 states passing Main Street Fairness laws, the U.S. Supreme Court ruled 5-4 in June to allow states to require online,
The M Den's Scott Hirth of Ann Arbor: In his own words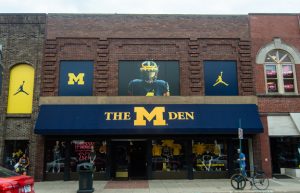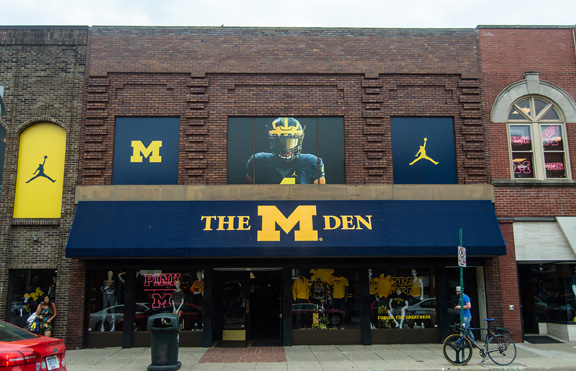 When two Ann Arbor teachers opened a sporting goods store in 1976 without any business experience, they never imagined it would turn into University of Michigan fans' first stop for game-day attire.
MLive.com is our new partner for Buy Nearby campaign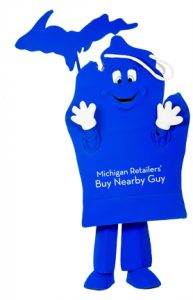 By MEEGAN HOLLAND
Beloved Buy Nearby Guy has been greeting fans and marching in parades all over the state – and maybe you even saw him on the Buy Nearby Instagram and Facebook pages playing the piano during Marshall Music's 70th anniversary party!