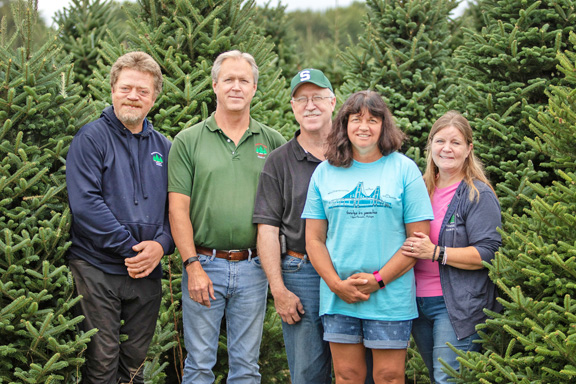 Christmas comes year-round at Wahmhoff Farms Nursery located in Gobles, west of Kalamazoo. The holiday is strategically planned years in advance. Owners Dan and Ken, along with siblings Betsy and Tom, grew up on the family farm and work it to this day.
Trees were first planted on the farm in the 1950s by Dan's grandfather, Carl Wahmhoff Sr. and father, Carl Wahmhoff Jr. When Christmas trees grew in popularity in the '70s and '80s, the family harvested more than 100,000 trees per year on their 1,600 acres.
Does your business have a unique story? Contact rschrauben@retailers.com.