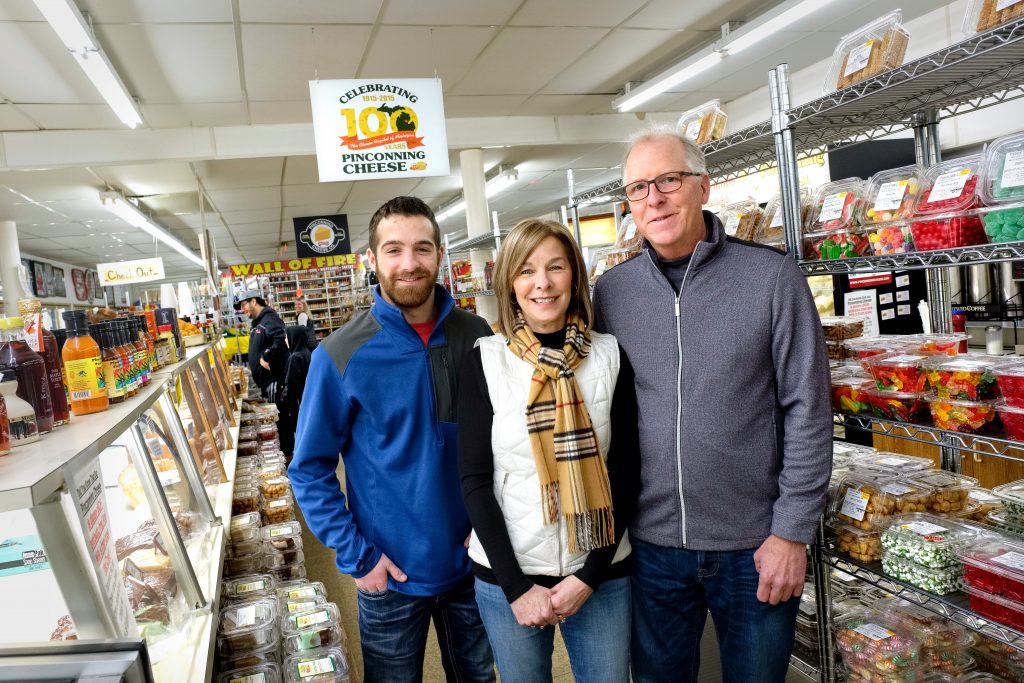 Stationed in "The Cheese Capital of Michigan," Pinconning Cheese Co. and Fudge Shoppe continues the tradition of making old-fashioned, Pinconning Cheese using the same formula Dan Horn created in 1915.
Opened in 1948 by Harry and Marie (Horn) Bennett, the daughter of Dan Horn, took her father's recipe and built Pinconning Cheese Company. In 1953, Alex McCourt Jr. and his wife Evelyn purchased the store and renamed it The Pinconning Cheese Store. After their retirement in 1971, the Mastroianni family, led by Richard and Rose, bought the store, added a deli and started selling their famous Pinconning Pizzaloaf.
Current owners Brian and Debby Saha, born and raised in Pinconning, bought the store in 1987 and the Pinconning Cheese Co. and Fudge Shoppe was afoot. Brian shares that even after all the name and ownership changes, one thing always stayed the same: original, homemade Pinconning Cheese.