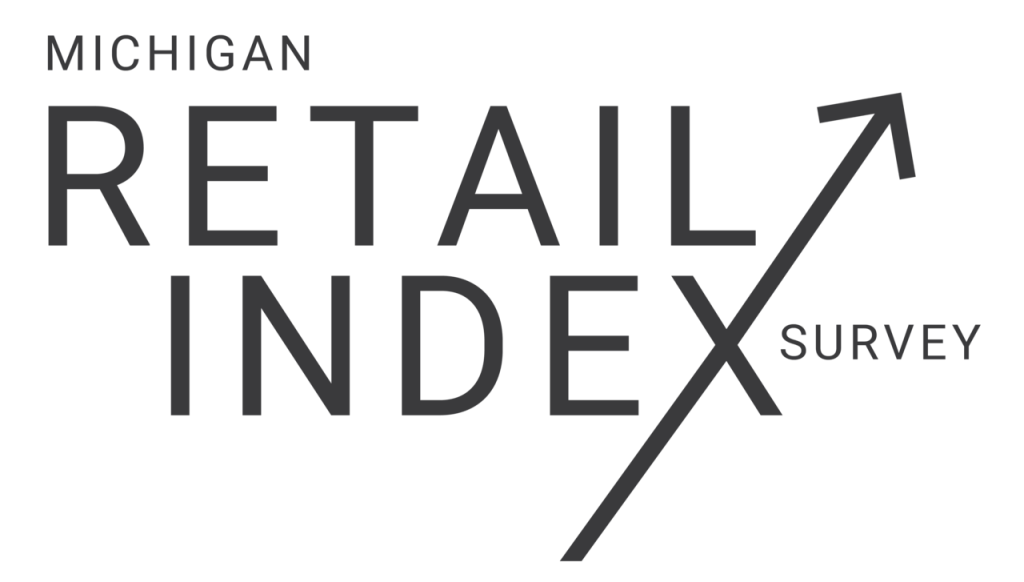 With 50 the breaking point of positive and negative sales, 52% of retailers report a positive November
Michigan Retailers Association today reports that November 2022 sales remained relatively flat when compared to October 2022.
The November Retail Index survey came in at 52.6, a slight increase over October's 48.9. Forty-two percent (42%) of Michigan retailers reported a sales increase over October. Forty-one percent (41%) noted a decrease, and 17% reported no change.
The 100-point Index provides a snapshot of the state's overall retail industry. Index values above 50 generally indicate positive activity, the higher the number, the stronger the activity. 
"With 2022 quickly coming to a close, our retail businesses are looking at their bottom line now more than ever," said William J. Hallan, President and CEO of Michigan Retailers Association. "The sales during the closing days of the year make or break a business. I strongly encourage those who have not yet finished their holiday shopping to Buy Nearby on Michigan's Main Streets."
The seasonally adjusted performance Index is conducted by Michigan Retailers Association (MRA) in cooperation with the Federal Reserve Bank of Chicago's Detroit branch.
3-Month Outlook Optimism Declines
Thirty-nine percent (39%) of retailers predict their sales will continue to rise through February, but 47% said they expect their sales to decline. Fourteen percent (14%) anticipate no change. That results in a 56.7 Index rating, a hefty decrease over last month's prediction Index rating of 65.0, a sign of concern amongst retailers, however still a positive sign for sales increases.
"We encourage Michigan residents to take the Shop 3 Challenge: add at least three local businesses to their list of holiday shopping destinations, and make purchases at each," said Hallan. "When you Buy Nearby at a local retailer, chances are you won't find that gift anywhere else. It will make the gift all the more special."
NRF Thanksgiving Reports Weekend Record
According to the National Retail Federation, 196.7 million Americans shopped during Thanksgiving Day Weekend, including Cyber Monday. The amount of shoppers grew by almost 17 million over last year and 2022 is the highest number of shoppers to date, since they began tracking in 2017.
The national unemployment rate remained at 3.7% in November over October. Last year, the national unemployment rate was 4.2%. Michigan's unemployment rate preliminarily rose to 4.3% in November, compared to 4.2% last month. Last year, Michigan's unemployment rate was 5.2%.