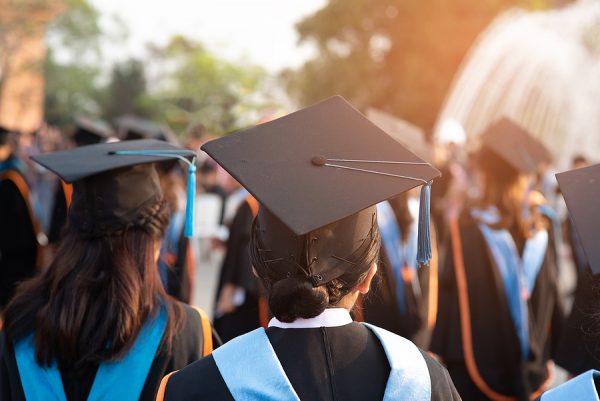 Michigan Retailers Foundation, a division of Michigan Retailers Association, has kicked off its annual college and professional training scholarship competition for the 2023-2024 academic year.
The Foundation will award 12 scholarships this year, each worth $3,500. Since its inception in 1999, the Foundation has awarded more than 600 scholarships to Michigan students, totaling more than $650,000.
Recipients are selected based on outstanding academic performance and extracurricular activities, regardless of financial need.
Background
Those eligible to apply are high school seniors and college freshmen, sophomores and juniors who are:
Dependent children of owners of MRA member businesses, or of full-time employees of MRA member firms. The parent-employee must have been employed by a MRA member firm for at least one year as of January 1 of the year in which the scholarships are awarded.

Part-time employees of MRA member businesses who are full-time students. Part-time employees must have been employed by a MRA member firm for at least six months as of January 1 of the year in which the scholarships are awarded.
Contributions to the MRA Foundation come from MRA members, directors and employees, and other donors.
Scholarships to be awarded:
Helen McCurry Platinum Legacy Scholarship (established by Joseph McCurry)
D. Larry Sherman Platinum Legacy Scholarship
Raymond A. and Mildred C. Sobelton Platinum Legacy Scholarship (established by Peter Sobelton and family, Barbara and Douglas Stranahan)
Joseph Swanson Platinum Legacy Scholarship
Walsh Family Platinum Legacy Scholarship (established by Jim & Kathy Walsh)
Paul M. Felice and Al Kessel Memorial Platinum Legacy Scholarship
(6) MRA Legacy Scholarships
MRA Legacy Scholarships donors include:
Nathan Rosenfeld
Mark Schrag and Friends
Schwark Family, including brothers James, Tom and Michael, in honor of their parents Kenneth and Margaret Schwark
Barb Stein

Retired owner of Great Northern Trading Co. in Rockford

Tom Ungrodt

President of TDU Consulting, LLC

John Mayleben, in honor of Linda Mayleben

Retired senior vice president technology and new product development at Michigan Retailers Association

Jean and Thomas Sarasin

Jean is retired executive vice president and chief operating officer of Michigan Retailers Association and Retailers Insurance

Dan Marshall, in honor of Willis W. and Mary Jane Marshall

Dan is president of Marshall Music Company, based in Lansing

Orin and Tina Mazzoni and Family

Orin Jr. is president of Orin Jewelers, Inc., a family-owned business in Northville

Bo Brines and Family

Bo owns Little Forks Outfitters, located in Midland

Judy and Rodney Phillips

Rod owns Country Casuals in Petoskey

W. Bruce and Joyce M. Rogers
Bill Golden

Bill is co-president of Golden Shoes, a centennial retailer in Traverse City

Becky Beauchine Kulka

Becky owns Becky Beauchine Kulka Diamonds & Fine Jewelry located in Okemos

Jeff and Doreen Joyce

Jeff operates Mieras Family Shoes, a centennial retailer located in Grand Rapids

Larry and Gail Meyer

Larry is retired president and CEO of Michigan Retailers Association
Students are encouraged to apply online on MRA's Scholarship Program web page. Applications will be accepted through April 1, 2023. MRA members will also receive an informational packet in the mail.
The International Scholarship and Tuition Services, a third-party administrator, selects recipients on behalf of the Foundation.
About Michigan Retailers Association
Michigan Retailers Association represents more than 5,000 member businesses and their 15,000 stores and websites. MRA has been a trusted business resource for over 80 years and provides cost-saving membership services, such as expert credit card processing, business and personal insurances, legislative advocacy, college scholarships, discounts on shipping, to all types of businesses. It created the Buy Nearby campaign in 2013 to benefit local retailers, their communities and Michigan's economy.