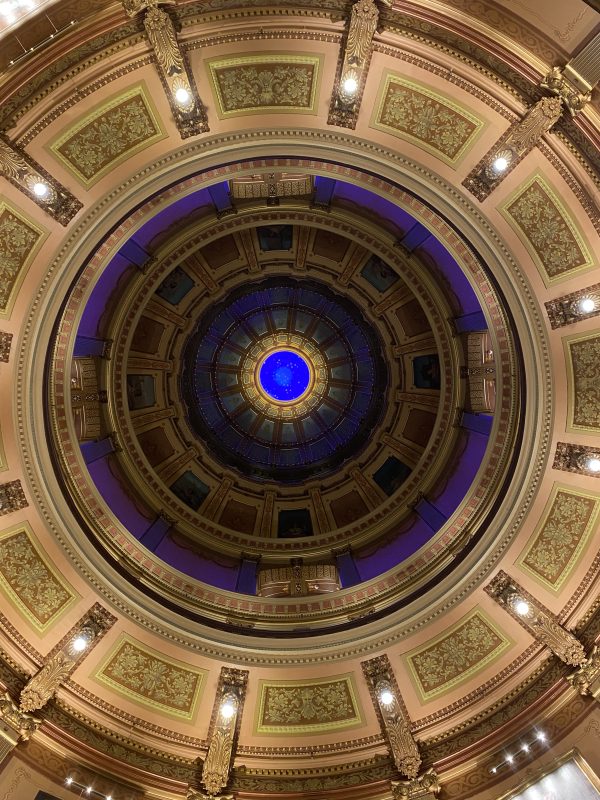 Michigan Retailers Association applauds legislators for approving legislation and a budget that include steps to crack down on Organized Retail Crime.
The Michigan Senate unanimously approved the INFORM (Integrity Notification and Fairness in Online Retail Marketplaces) Act, HB 5486-5487, yesterday. It will require online marketplaces to verify its high-volume, third-party sellers and provide their contact information to purchasers. HB 5486-5487 mirror pending federal legislation (HR 5502) and legislation signed into law in ten other states.
Yesterday evening, the Michigan House of Representatives approved SB 691 which adds Organized Retail Crime to the list of crimes that can be charged as a racketeering offense. The legislation gives prosecutors the ability to charge criminal ORC rings with up to 20-year felonies and require forfeiture which will help fund future, AG-led investigations. All three bills were enrolled and sent to the governor.
Lawmakers also approved the Fiscal Year 2023 budget early this morning which includes $3.5 million in one-time funding to be used over three years for the Attorney General to create an Organized Retail Crime Unit dedicated to investigating and prosecuting ORC statewide. This unit will be critical in cracking down on criminal rings who send boosters into retail stores to steal items that are then resold, often online, for profit.
"The legislature's passage of these three organized retail crime initiatives is a trifecta win for retail", said William J. Hallan, President and CEO for Michigan Retailers Association. "Organized retail crime increases prices for consumers and enables other dangerous crimes; we thank the Michigan Legislature for protecting both retailers and consumers and we encourage Governor Whitmer to sign these bills."
By taking these three actions, the Michigan legislature sent a clear message that Michigan will not be home for continued Organized Retail Crime activity. Collectively, HB 5486-5487, SB 691, and the budget (HB 5783) give prosecutors and investigators the tools needed to identify and charge the criminals seeking to commit these crimes while restricting criminals' ability to find places to fence, or resell, stolen items.
Michigan Retailers Association (MRA) is the voice of retail in Michigan and represents more than 5,000 businesses and their 15,000 stores and websites.